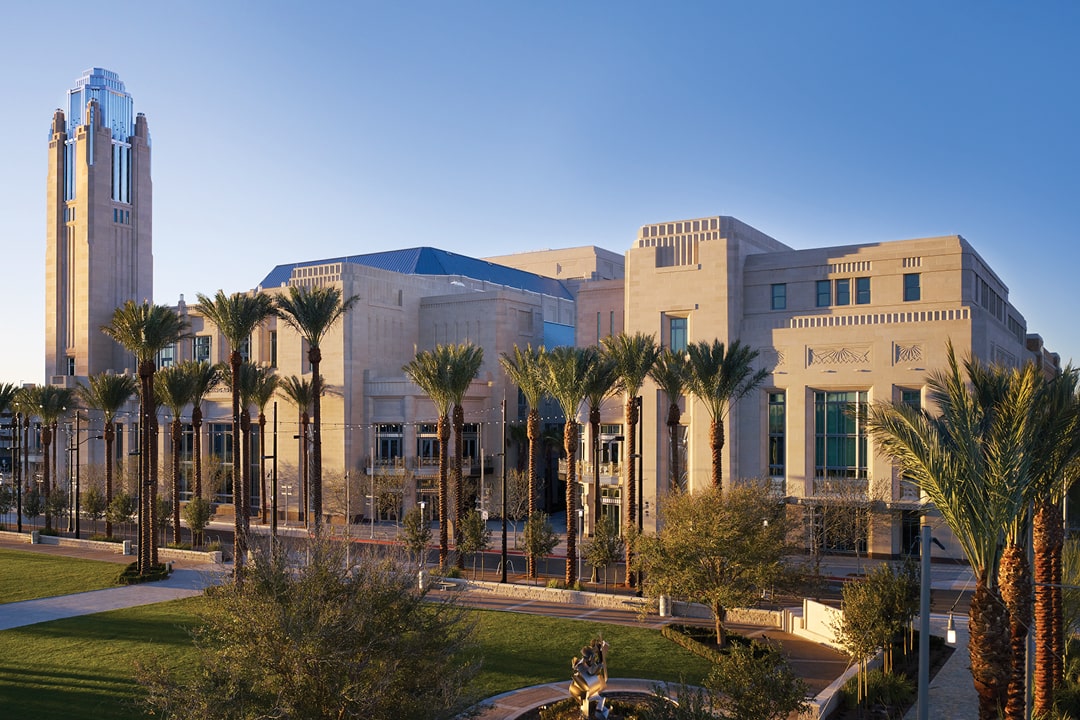 BOX OFFICE and PATRON SERVICES
As COVID-19 continues to impact our community, we're committed to doing what's best for our patrons, artists and employees.
Due to our concern for everyone's health, we've made the decision to temporarily close our call center and box office services until further notice. For ticket purchases, please visit our website at thesmithcenter.com or contact us by email at [email protected] as an alternative to phone service.
We thank you for your understanding and look forward to seeing you here at The Smith Center once again soon.
PRESS INFORMATION
Accredited members of the media seeking information regarding The Smith Center for the Performing Arts including press materials, media credentials or general inquiries are encouraged to email [email protected].
Broadcast-quality multimedia content and high-resolution photos are available for accredited journalists.
Photography and videography on The Smith Center campus is not permitted without prior consent.
For additional inquiries, please email [email protected]
OTHER INQUIRIES
For all other inquiries, please email [email protected] and we will get back to you as soon as possible. 
ADMINISTRATIVE OFFICES
361 Symphony Park Avenue
Las Vegas, NV 89106
p: 702-749-2012