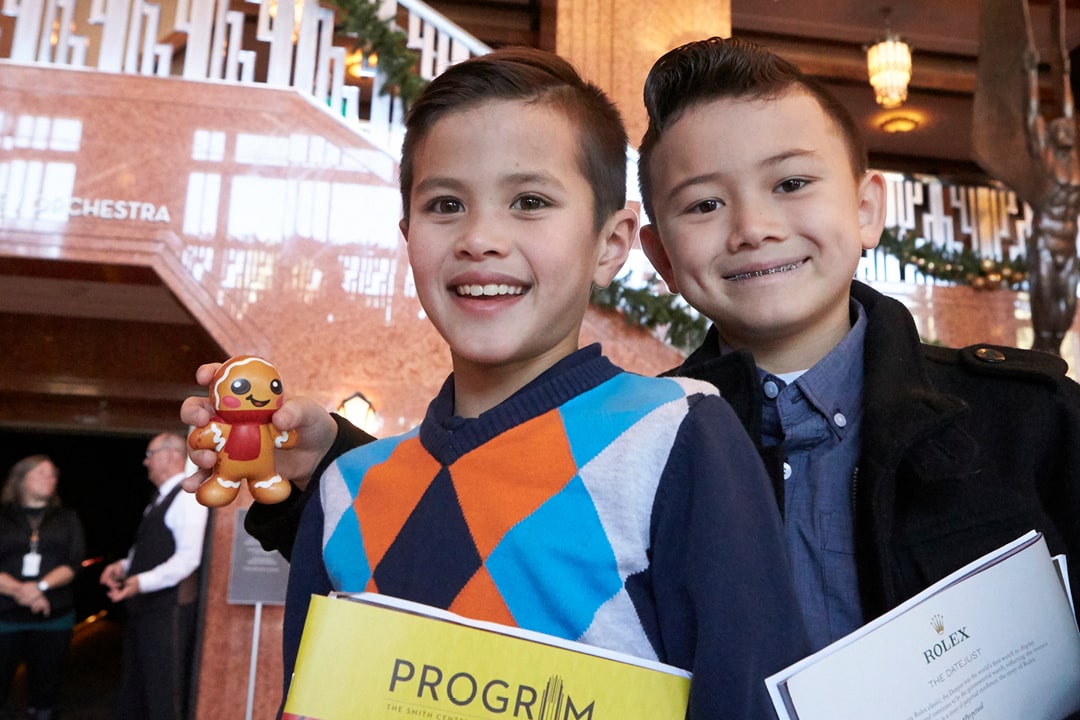 An inclusive theater experience for all audiences
Sensory Friendly
"I was skeptical if my autistic son could sit and enjoy full-length performances. [After seeing him enjoy the performance] I am elated. I want my son to experience life to the fullest and have him grow to his full potential. Exposing him to the beauty of theater is one of them."
- Therese Arguelles-Luz, sensory friendly audience member
To uphold The Smith Center's mission of providing a welcoming, inclusive theater experience for all audiences, The Smith Center presents ongoing sensory friendly performances designed to accommodate audience members on the autism spectrum and with other sensory sensitivities.
What makes a program or presentation sensory friendly?
A welcoming, inclusive environment for all guests or participants

Relaxed theater-etiquette rules, enabling guests to enter and exit the theater as needed

Ability to use mobile devices for communication purposes

Modification of house lights during the performance and reduction of jarring sounds

Quiet areas established in lobbies or lounges for individuals who may want to take a break from the performance or program, monitored by a certified volunteer

Supportive staff and volunteers
Sensory Friendly Program Tools
Attending an upcoming sensory friendly event at The Smith Center? These tools will help you know what to expect.
Reynolds Hall Pre-Visit Guide (English version)
Reynolds Hall Pre-Visit Guide (Spanish version)
Past Sensory Friendly Programming
Workshops with Ryan Hourigan – "Music and Children with Autism: A Practical Guide for Parents and Caregivers" (2014) and "Music Making with Children with Autism" (2018)

Workshops with Kevin Spencer – "Hocus Focus: Teaching Magic Tricks to Special Needs Children – Especially High Functioning Autism" (2016)

"Shh! We Have A Plan" (April 2018)

Disney's "The Lion King" (November 2018)

"Hocus Focus: The Magic of Kevin Spencer" (March 2019)

"The Phantom Tollbooth" (April 2019)

Dr. Seuss' "How The Grinch Stole Christmas, The Musical!" (November 2019)
Photos from Sensory Friendly Performances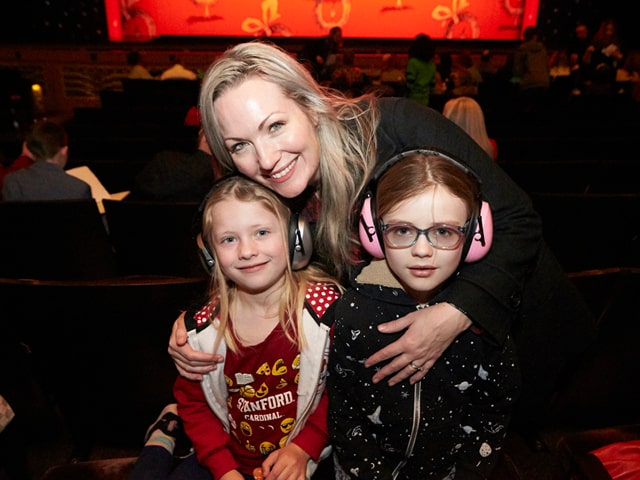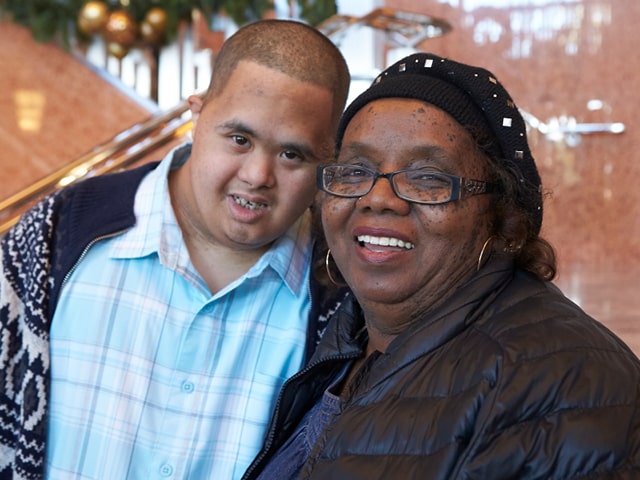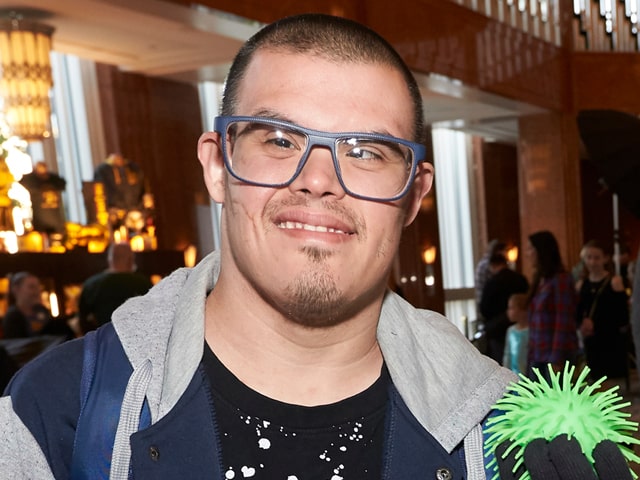 "My son was thoroughly engaged the entire time. It was so nice to be able to attend an event like this...thank you so much for allowing us to take part in this event as a family."

Denise Robinson

sensory friendly audience member
The Smith Center's Education and Outreach Department extends its thanks to the staff and clinicians at Grant A Gift Autism Foundation, Touro University Nevada Center for Autism and Developmental Disabilities, UNLV Ackerman Center for Autism, FEAT of Southern Nevada, Nevada PEP, Opportunity Village, Sport Social, Wellman Therapy Services, Autism Coalition of Nevada, and the Center for Child and Family Development for their guidance and support.
Sensory friendly performances are made possible through a major gift from Windsong Trust, Ameriprise Financial and other generous Smith Center donors.