2/7/2018
Broadway Las Vegas / Performances and Artists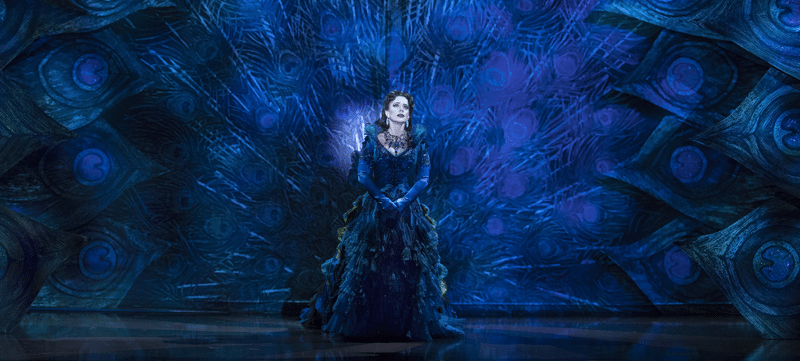 Las Vegas Arts Lover Reveals Surprising Benefits of a Season Subscription
When the time comes each year to renew her subscription to The Smith Center's Broadway Las Vegas® Series, Anne Primas doesn't hesitate.
"It's not even a question," says Primas, a season ticket holder throughout The Smith Center's six-year history.
That's because her subscription means more than just a guaranteed seat for a year's worth of hit Broadway shows.
It also encompasses a key piece of her social life, provides special perks and directly supports her community's performing arts center.
"We really feel like we're a part of The Smith Center," Primas says.
With full-series subscriptions up 30 percent for the 2017-18 season, more than 13,400 people will soon have the option to renew their subscriptions.
Below are just a few reasons why Primas enjoys remaining a season ticket holder – and why others might be inclined to do the same.
Experiencing the Vegas Arts Scene
A subscription doesn't just provide an excuse for entertaining nights out. It's also an opportunity to mingle with local arts lovers from all walks of life.
Primas knows this more than most.
She and a group of lifelong friends and their family members purchased their season tickets in a box together for the very first season.
They have kept it every year since, enjoying each show as a chance to catch up.
"A lot of times we haven't seen each other for a couple of months, and that's the only time we see each other," she says.
Vital Support for The Smith Center
Many may not realize that subscriptions serve as the lifeblood for The Smith Center as a nonprofit organization.
Each subscription helps fund 75 percent of The Smith Center's operations, including presenting world-class performers throughout each year.
Primas, who has lived in Las Vegas since she was 5, feels strongly about supporting The Smith Center to promote the arts in Southern Nevada.
"Originally my family came from New York, and my parents would often talk about Broadway, but we had nothing like that here," she says. "With The Smith Center, it's like living in a real city now. We have legitimate theater."
Exclusive Perks
Season ticket holders also enjoy exclusive benefits available just for them.
These include receiving a 20 percent savings on tickets to many non-Broadway shows at The Smith Center.
"We love going to concerts in Myron's Cabaret Jazz at The Smith Center," Primas says. "Being a season ticket holder has definitely made an impact on our social life in Las Vegas. Who needs Broadway when you have The Smith Center?"
Season ticket holders are also invited to attend special pre- and post-show chats with the cast and crew of touring Broadway shows.
"We enjoy being season ticket holders for that feeling of getting dressed up and having a special event to go to," Primas adds.
First Access to Incredible Shows - Like "Hamilton"
Renewing a subscription also ensures first access to seats for each season's acclaimed Broadway shows.
The Smith Center regularly presents smash Broadway successes such as "Wicked," "The Book of Mormon" and, of course, "Hamilton."
Every season offers the chance to experience something fresh and new, Primas says.
"There have been shows I've never heard of and they ended up being some of my favorites," she says. "As each show is going on, all of us in our box look at each other and say, 'This is the best show so far.'"