4/26/2018
Performances and Artists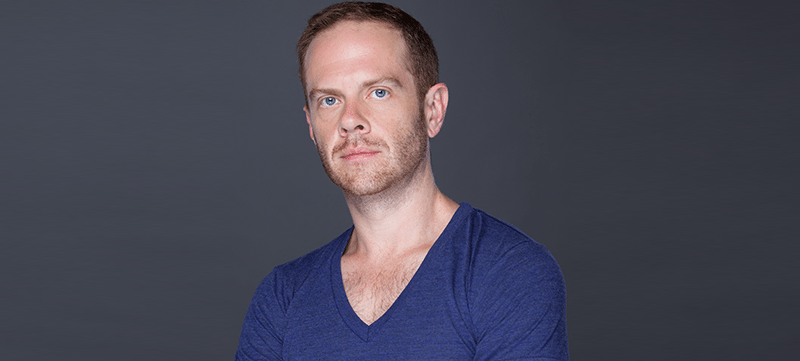 Acclaimed choreographer Matthew Neenan was brimming with anticipation in mid-April about his all-new dance, "Until December," which Nevada Ballet Theatre (NBT) will world premiere on May 5 and 6 at The Smith Center.
That said — as of mid-April, his new work didn't exactly exist yet.
"I haven't even started (creating) it yet," Neenan said with a laugh on April 17, mere weeks before NBT's two performances.
Don't misunderstand, Neenan isn't lazy. Like the rest of the professional ballet world, he simply works at a dizzyingly swift pace.
"I've created many new works in just a week," Neenan explained of choreographing a new dance and teaching it to performers. "Dancers are so smart, you really can create something very quickly."
Fortunately, Neenan — who danced for over a decade with Pennsylvania Ballet and has choreographed works for top ballet companies nationwide — has more than enough talent to create an epic work for NBT.
He will even set the dance to a lush piece by renowned Las Vegas composer Michael Torke, giving the work special appeal for Southern Nevada audiences.
"There's a lightness to (Torke's piece)," Neenan said. "It's very fresh and has a beautiful melody that's heartening to dance to."
A Work That Was Meant to Be
It seems fate played a hand in Neenan creating this new work for NBT.
Neenan is lifelong friends with NBT's new artistic director Roy Kaiser, who Neenan danced under for years at the Pennsylvania Ballet.
"Roy's like family," Neenan said. "He did warn me when he took over the position at NBT that I could expect a call from him."
When Kaiser invited Neenan to create a work for the May show, it just so happened that Neenan was already planning to visit Las Vegas.
"My partner is in the show that just opened at The Cosmopolitan, 'Opium,' so I was going to be here, anyway," Neenan says. "It was a moment of serendipity."
On top of that, he had recently stumbled across Torke's 10-minute piece "December," that he felt would be the perfect backdrop for a new work.
"I was listening to this piece for a few weeks, and Roy called out of the blue and said, 'What do you think of using a piece by Michael Torke?' And I said, 'I was actually thinking of this piece!'" Neenan recalled. "There was no question it was meant to be."
Putting It All Together
When creating a new work, Neenan directly involves the performers every step of the way.
"We do it together, rather than me dictating what I want," Neenan explained. "It's not improvisation, but I really work with their talents and their specialties as a dancer. It's more fun to create the vision together."
Working with NBT dancers throughout the latter half of April, Neenan predicted the work would come together very quickly.
While he wasn't sure just how the piece would evolve, he anticipated something powerful and visceral.
"My works that are usually stronger are the ones that create some kind of social camaraderie with the dancers," he said. "I'm going to start with that."