4/20/2015
Education and Outreach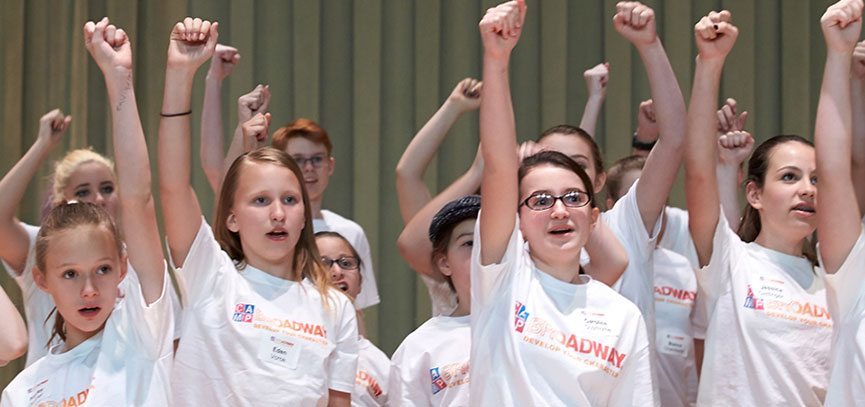 One of the notable initiatives of the Education and Outreach Department at The Smith Center is our partnership with the Camp Broadway organization.
Based in New York City, Camp Broadway is committed to offering authentic (and rigorous) Broadway training in music, acting and dance to children ages 6 to 17. The Smith Center is one of a dozen venues across the U.S. to offer its curriculum.
In early March, our Education and Outreach Department presented Camp Broadway EXP: Newsies in Boman Pavilion. This was an intense, one-day residency that brought together 50 children from the ages of 10 to 17.
The students worked with professional performers including Michelle B. Robinson, a veteran of Broadway stages, and Las Vegas' own Keith Thompson, musical director of Jersey Boys at Paris Las Vegas.
"This was our first opportunity to offer Camp Broadway EXP. Over the past three summers, we have had great success with our summer Camp Broadway programs. The opportunity to offer Camp Broadway EXP, a one-day workshop themed around the hit musical Disney's Newsies, attracted many former "campers" as well as introduced several new students to the Camp Broadway programming," said Candy Schneider, VP of Education and Outreach."
"We are thrilled with the results of Camp Broadway EXP and look forward to offering this one-day intensive experience based on another Broadway musical in the future," added Schneider.