10/11/2017
Broadway Las Vegas / Performances and Artists / Community Impact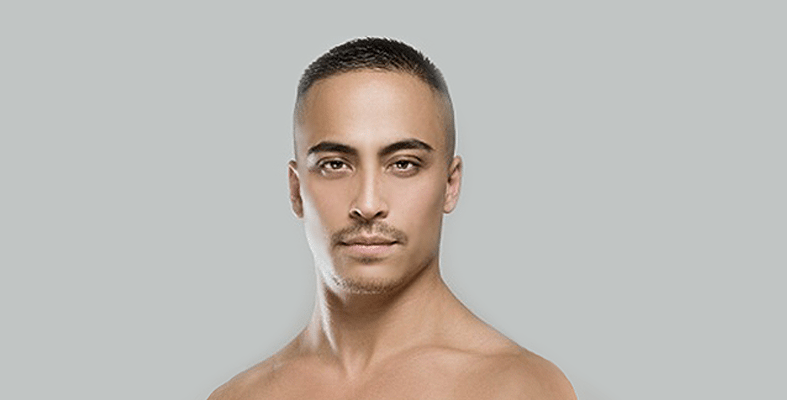 Every now and then, performers in national Broadway tours have a Las Vegas connection – and those who experience "The King and I" at The Smith Center in October will see a familiar face.
The cast of the classic production includes Jeoffrey Watson, a professional dancer who took the stage at The Smith Center as a guest artist with the Las Vegas Contemporary Dance Theater (LVCDT) for one of its most high-profile ballets.
He still looks back on the performance as one of the most significant of his career, he says.
"That was truly one of the cornerstones of my life dancing," Watson says.
Discovering Dance in Las Vegas
A dancer and choreographer from New York, Watson hadn't predicted stepping into the spotlight in Las Vegas.
There was no way he could refuse, however, when he received a call a few years ago from Bernard Gaddis, acclaimed dancer, choreographer and director of LVCDT.
"Bernard is dance royalty," Watson says of Gaddis, a former principal dancer with the Alvin Ailey American Dance Theater.
Recognizing Watson's talent, Gaddis personally invited Watson to perform "Bad Blood," a highly difficult ballet by world-renowned choreographer Ulysses Dove.
Admitting he questioned if his body "would even be able to get through it," Watson says performing the piece at The Smith Center and working closely with Gaddis was a dream come true.
"It was an honor and one of the most memorable things I've ever done," Watson says.
This experience also helped him appreciate the growth of the arts in Las Vegas, which he looks forward to embracing again when he returns to The Smith Center.
"Las Vegas might not be known as an arts community to some crowds, but I don't view Las Vegas that way at all," he says.
National Acclaim
If you missed Watson dancing with LVCDT, you might have caught him performing with the Blue Man Group on "America's Got Talent."
He auditioned for the group on a whim, he says, which led to being flown to Los Angeles to shoot the group's special appearance on the hit TV show.
"It just happened to work out," Watson says. "They were looking for strong male dancers, and I happened to fit the bill."
He learned a great deal working with the group, he adds, especially how to move to convey a "fun party" style.
"It's such a high-energy show, you have to be quite present with the choreography and the way you execute things," he says.
On to Siam
Watson's breakout roles aren't over yet.
"The King and I" not only marks his first national Broadway tour, but his first musical theater role ever.
"To be on this national tour is just dreamy," says Watson, who plays multiple roles in the cast.
While he notes the choreography is "quite taxing," especially with eight performances a week, the show has provided valuable training in both acting and singing, he says.
"They've opened my eyes in so many ways when it comes to dancing and musical theater," Watson says. "I couldn't ask to be with a more phenomenal director or more professional company."
"The King and I" was a part of the 2017-2018 Broadway Las Vegas season.