2/10/2017
Performances and Artists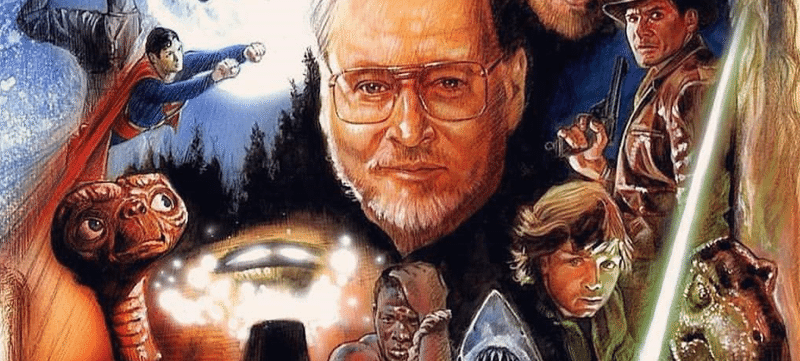 Donato Cabrera can easily name one of his favorite John Williams movie moments.
It's in "Saving Private Ryan," when a secretary stumbles across death notices for three fallen soldiers who share the same address.
"You can see her talking to the manager, and the manager gets on the phone, and all the while there's this trumpet fanfare playing," says Cabrera, music director of the Las Vegas Philharmonic. "It's very solemn, almost militaristic music, and you know what's happening without any words being spoken."
This reveals the secret of John Williams, composer of iconic scores for myriad blockbuster films: his ability to merge images and feelings with an impactful melody.
Many cinematic moments remain inseparably tied to Williams' melodies, including his adventurous theme spurring Indiana Jones from a rolling boulder, his whimsical score trumpeting as Luke Skywalker slings a lightsaber, and his orchestration swelling as dinosaurs stomp through a theme park.
These scores remain popular because they're simple enough for anyone to hum, Cabrera adds.
"John Williams is a wonderful tune smith. He can write a memorable yet simple melody that people can identify the characters of a film with very easily," he explains. "(These scores) are like the McDonald's arches. He can brand characters in a very persuasive way through music."
Williams' music also affects our emotions as we watch movies, he notes, more than we even realize.
Take another of Cabrera's top Williams moments – the ominous two notes preceding the shark bites in "Jaws."
"It's not that you see the shark fin, it's that you see the depths of the water and hear that music, those two notes," he says. "It scared me to death. Still to this day I have a problem going into the ocean, and it's because of John Williams' music."
This is why director Steven Spielberg has maintained an ongoing partnership with Williams, similar to how composer Bernard Herrmann wrote scores for many Alfred Hitchcock films, including the chilling theme for "Psycho."
Anyone curious to understand Williams' style can explore classical music, Cabrera says.
The composer has taken inspiration from many classical pieces, such as "The Planets" by Gustav Holst serving as a starting point for the theme of "Star Wars."
"You can see how John Williams masterfully creates the same mood from various sections in that music and makes it his own," Cabrera says. "Like all great composers, he uses the tools of the trade."