1/10/2016
Supporting the Arts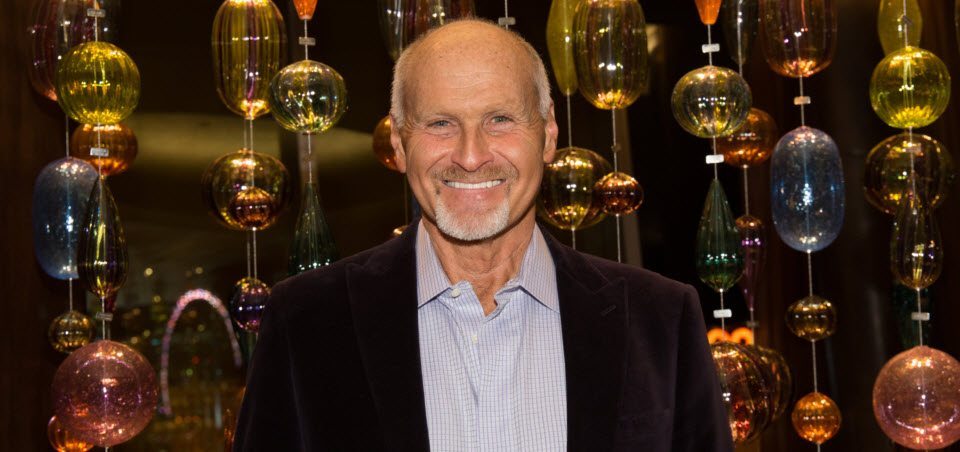 Benson Riseman has a flair for creativity as seen in the renovation of his Veer Towers penthouse – which has been featured in publications from Vegas magazine to The Wall Street Journal – that could rival even the most elaborate Broadway set design to grace the stage of Reynolds Hall. A relative newcomer to full-time Las Vegas residency status, Riseman is president and CEO of BENSEA Enterprises LLC, or you may be better acquainted with his work as co-founder of Green Dot Corporation, the company that pioneered reloadable Visa and Mastercard debit cards. Riseman's philanthropic history includes support for his alma mater, Tampa Bay University, and children's charities such as Big Brothers Big Sisters. As a recent supporter of The Smith Center, Spotlight talked to Riseman about his commitment to the Vegas community.
You are fairly new to the community, what encouraged you to get involved with The Smith Center?    
At the heart of the country's most vibrant cities is a strong arts community. There is great potential to make Las Vegas an even stronger and more diverse community through the arts. I felt a cultural void when I moved here and wanted to be a part of the solution. Then I saw The Smith Center, learned about its mission and attended some of its performances. I believe it can be a catalyst for the necessary evolution and further growth of the community.  
What is it about the performing arts that appeals to you?  
Performing arts is a common language for the community.  It educates, entertains and fulfills. It helps us dream as well as stimulate the economy. It provides beauty, meaning and hope to both children and adults; the underprivileged and affluent. It crosses all language and ancestral boundaries to bring us together as one.
What have been some of your favorite shows or performances?  
I enjoy having season tickets for the Broadway Las Vegas series, but I've also enjoy some of the more intimate performances in Cabaret Jazz and Troesh Studio Theater. Next, I'm looking forward to attending some of the youth-based performances. 
Speaking of our youth-based programs, you've been a special friend to our Education and Outreach programming. Why do you think the performing arts are important for children?
Performing arts educates, stimulates creativity and gives children a voice. The arts are an outlet for their passion, expands their world and opens their eyes to future possibilities.
If you could tell everyone just one thing about The Smith Center, what would it be?  
The Smith Center is a place in Las Vegas where the world comes to be educated and entertained.
To find out more about becoming a Member of The Smith Center and the benefits and experiences that come with it, please visit www.thesmithcenter.com/support-us/support-donate.