12/6/2015
Supporting the Arts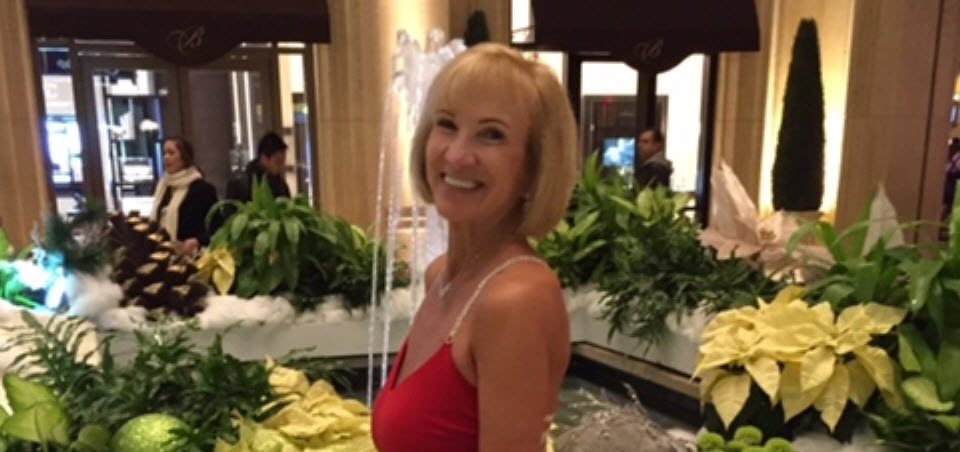 Carol Benchley is a regular patron at The Smith Center but she is a standout in the crowd recognized for her quick smile and irresistible enthusiasm for every show she attends.  We are privileged to have her support our Education and Outreach programs in the many ways The Smith Center touches the lives of students and educators.  We caught up with Carol recently and asked her why and how she is connected to The Smith Center.
You have been attending a wide variety of performances here at The Smith Center since its opening.  What is it about the performing arts that appeals to you?
I have a quote which has made an impression on me for years, it is "For heights and depths no words can reach, MUSIC is the soul's own speech". The performing arts raises my spirits and fills my heart with each performance I experience.
We often see you arriving with friends or warmly greeting others in our lobbies before a show.  We often like to say that The Smith Center is our community's "living room."  Would you agree?    
The Smith Center offers such a variety of talent in our own backyard. It is a world-class venue that reminds me of New York's Broadway and the famous Carnegie Hall. It's a cultural environment that I want to share and make the community aware of.
What have been some of your favorite shows or performances?
I have so many favorites, where do I begin? Starting with Reynolds Hall, I would have to say our very own Las Vegas Philharmonic; however, Myron's Cabaret Jazz has been my favorite with entertainers such as Clint Holmes and Frankie Moreno because of the consistent variety of music they both offer. My most recent experience that blew me away was Keith Thompson's production of "God Lives in Glass," a unique look at the world through the eyes of children.
You have been a special friend to our Education and Outreach programs. Why do you think the performing arts are important for children?
The Smith Center offers a great opportunity to fill an artistic cultural void. They have access to local entertainers that give of their time and God-given talent for mentoring.
What inspires you to give to TSC?  During this season of giving, why should others support The Smith Center?
My inspiration to give has come from a Meryl Streep movie called "Music of the Heart," concerning one woman's determination to teach students violin in an inner-city neighborhood, where budget cuts aimed at shutting down her program were her biggest obstacle. It's a true story, and because of her determination, the program still remains alive today.
If you could tell everyone just one thing about The Smith Center, what would it be? 
The Smith Center offers such a wide range of entertainment for all ages in such a lovely environment. It brings family and friends together.
As a nonprofit organization committed to bringing world-class performances and inspirational education programs to the Southern Nevada community, ticket sales only cover 75% of The Smith Center's annual operating costs.  The remaining 25% comes from people like Carol Benchley who believe in our mission and want to ensure its success.
To find out more about becoming a Member of The Smith Center and the benefits and experiences that come with it, please visit www.thesmithcenter.com/support-us/support-donate.  Make your gift today!