2/28/2018
Broadway Las Vegas / Performances and Artists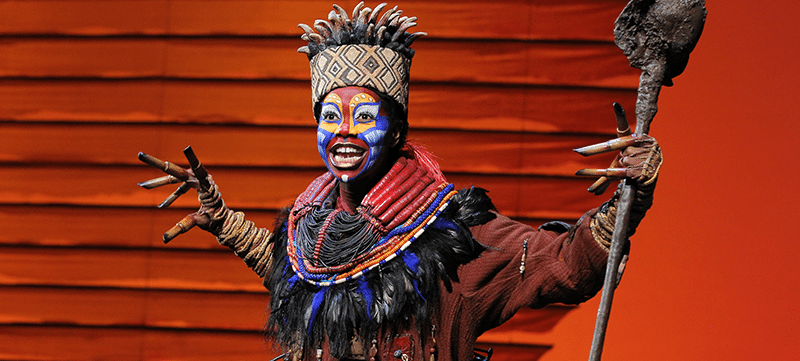 Need to feel renewed? Look no further than The Smith Center stage.
For our 2018/2019 Broadway Las Vegas Series, The Smith Center is thrilled to present a season of uplifting shows that will fill you with inspiration and hope… And even some side-splitting laughs.
Totaling 38 Tony Awards, this season's productions tell the powerful stories of characters who chase their dreams and overcome daunting obstacles.
These include anticipated revivals of Broadway classics, moving portrayals of real-life heroes, and one seriously hysterical play.
Curious to know more?
Many of The Smith Center's team members have personally experienced these shows on Broadway.
Here, they share in their own words what makes each production so magical.
"School of Rock"
Paul Beard, Vice President and COO:
This show was pure fun to watch. How refreshing to hear a totally different side of Andrew Lloyd Webber that is bursting with youthful energy, taking the funny concept of the movie and transforming it into a production that is full of heart.
I was absolutely amazed to watch the child performers play their own instruments on stage. It was a reminder that while they might be small, these kids are theater professionals.
"On Your Feet"
Candy Schneider, Vice President of Education and Outreach:
I truly enjoyed this show - and I equally enjoyed watching the audience respond to it! Gloria Estefan's music is so familiar, it just fills you from your toes to your fingertips to your smile.
Everyone in the audience simply came alive listening to these melodies and watching the true story behind this inspiring singer. They were simply filled with the music.
"Waitress"
Myron Martin, President and CEO:
This is my daughter's favorite musical playing on Broadway. She and I saw it when it first opened. The next day, I asked her what she'd like to do with our afternoon, and she immediately said, "I'd really like to see 'Waitress' again." So we did. Then we saw it again when Sara Bareilles went into the show – and again when our friend Betsy Wolfe starred as Jenn.
Thanks to the excellent writing and creative team touches, every cast was excellent. Great music, great staging, great performances. I laughed, I cried. I wanted to see it again.
"The Lion King"
Michael Laurita, Patron Services Manager:
I'll never forget how mesmerized I was by this show's stunning opening number. Being immersed in the performers' powerful voices and the visual marvel of the puppets and costuming sent chills down my spine.
The show sustains this feeling all the way through with its genius use of stage craft. This is a show that will always hold broad appeal, even for those who aren't traditionally Disney fans.
"Dear Evan Hansen"
Jamar Thompson, Patron Services Representative:
As soon as I heard the song "Waving Through a Window" in this musical, I was hooked. "Dear Evan Hansen" has one of the most emotional scores I have ever heard.
There were moments when I honestly forgot I was watching a show because of how committed each actor was to the story. It's one of those rare productions that makes you feel connected to every person on stage.
"Come from Away"
John McCoy, Director of Marketing:
What an awe-inspiring musical. The story swirls around the human spirit and confirms that kindness and compassion will always prevail during times of uncertainty and sadness.
It's such a refreshing reminder that despite all our differences, we truly are all the same. I literally forgot to breathe at one point during this 100-minute emotional roller coaster. All of this, coupled with an outstanding cast, will have you leap to your feet even before the curtain call. 
"Hello Dolly"
Andrew Valeri, Patron Services Supervisor:
Watching "Hello Dolly" reminded me that this is the quintessential Broadway musical. It boasts a hummable score, plenty of comedy, delicious costumes, rousing dance numbers and a star-turning performance for its leading lady.
Even after all these years, it's still a sure audience pleaser - a classic musical that never goes out of style.
"The Play That Goes Wrong"
Suzanne Chabre, Vice President of Marketing and Communications:
I dare anyone to see this show and not bust out laughing. When I saw it in New York, I was confident it would really round out our musical Broadway season. That's because it's a play, and an absolutely hilarious one at that. I've never seen an audience laugh out loud through an entire show before, from start to finish. The outlandish antics of the cast, combined with whodunit mayhem, makes it a must-see.
"Fiddler on the Roof" 
Debby Urbauer, Director of Theater Operations:
This is one of my all-time favorite musicals. I never tire of the classic songs that make the show so rich and powerful, like "Sunrise, Sunset" and "Miracle of Miracles."
I was also delighted by how this production is full of incredible stage craft. I was continually amazed by the versatile and imaginative set design and wondered, "How did they do that?" 
"Charlie and the Chocolate Factory"
Harrison Harvey, Senior Manager of Hospitality:
It was a real thrill to see one of Roald Dahl's greatest classics brought to life on stage. We all know this story so well, and it feels like a musical adaption has been long overdue.
As I eased back into my 12-year-old self, I was reminded of all the wonderful, weird and beautiful things that one's imagination can conjure up. Loaded with eye-popping sets and a whimsical score, it's a delicious treat for the entire family.