5/15/2017
Community Impact / Education and Outreach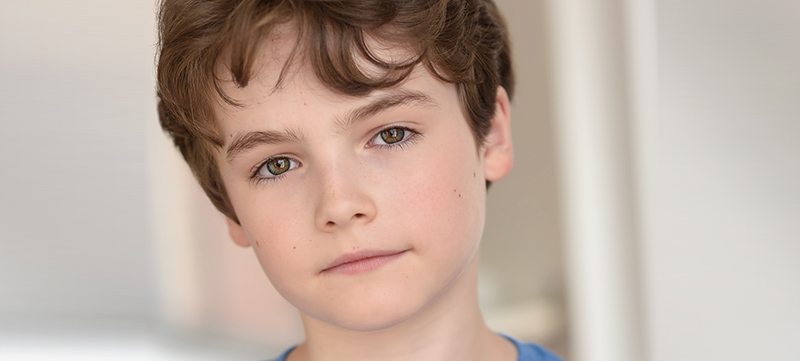 When Vanessa Convery first saw an ad for The Smith Center's Camp Broadway youth theater program, she had an inkling her son Christopher might be interested.
"He always sang from a young age, since he could talk," she recalls.
Her instincts were spot on.
Although Christopher was very young when he participated in the 2014 Camp Broadway production of "The Jungle Book" – his first acting experience – it sparked a fire in him that had to be fed.
"It taught me to improvise and learn what it's like to be on Broadway and act like a professional," remembers Christopher, now 9 and living in New York City pursuing his acting career.
This training wasn't wasted.
Christopher is The Smith Center's first Camp Broadway alumnus to actually perform on Broadway, still playing the role of Young Charlie in "Kinky Boots" after a full year of the show's run.
He has expanded to TV and film roles, with ongoing auditions for more.
Vanessa considers Camp Broadway the starting point of it all.
"I remember he was so happy and beaming and had so much fun," says Vanessa, herself a classically trained ballet dancer and former performer in Cirque du Soleil's "Zumanity." "I think that was really the catalyst that made us jump up and say, 'you know what, we should kind of explore this.'"
They didn't have to explore long.
Shortly after participating in Camp Broadway, Christopher earned a role in Super Summer Theatre's production of "Chitty Chitty Bang Bang."
Soon after, Vanessa received a tip from a friend that Christopher might be a great fit for the Broadway production of "Kinky Boots."
They took a chance and flew to New York City to audition.
"We didn't have any expectations," Vanessa says.
After a call-back, however, they received a phone call just before they were scheduled to return to Las Vegas that he had landed the role.
From there, it was a frenzy of finding a place to live in New York City and sorting out Christopher's school situation.
"I tried one day of home schooling and just couldn't do it," he says.
Now attending P.S. 51 Elias Howe School, he has more than thrived, skipping third grade and being elected vice president of the student council.
He enjoys similar success in "Kinky Boots," performing in the evenings after school.
He enjoys his fellow cast members, and doesn't feel intimated by the stage he's on.
"A lot of people are like, 'It's so different,' but it's really not," he says. "It's just like performing at Camp Broadway or any other show. It's just an audience out there."
He recently shot a TV campaign for the show that focuses on acceptance, he adds.
"It's proving that acting and singing can make a difference," he says. "The audience comes and wants to be entertained, but when they leave, the really understand the message of tolerance."
He wants to continue performing, whether on stage or screen, he says.
His mother offers full support, scheduling his lessons for piano and ballet – the latter through a scholarship at the School of American Ballet.
No matter what, he'll be happy just performing, Vanessa adds.
"It doesn't matter to Christopher if there's four people in an audience or 1,600," she says. "He always gives 100 percent."