7/14/2017
Performances and Artists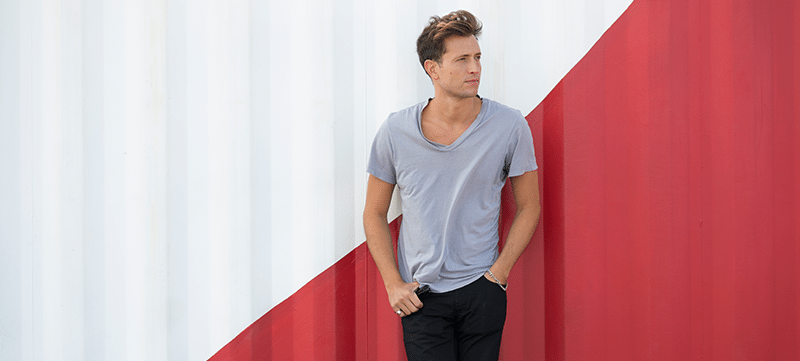 Many young singers might be unsettled to see Kevin Spacey take a seat at one of their shows.
Not so Peter Cincotti.
When Spacey sought out one of his performances years ago, Cincotti played it cool, crooning at his piano with his usual polish.
Perhaps that's why Spacey soon after invited Cincotti to collaborate on music for hit film "Beyond the Sea."
Chalking this up as another "unpredictable moment" in life, Cincotti says meeting Spacey was one of many life-changing encounters of his career.
"He's a very rare breed," Cincotti says of the Oscar winner. "He's capable of so many different things, and his talent takes him in so many different directions."
You can see for yourself in Season 3 of Emmy winning Netflix show "House of Cards," in which Cincotti and Spacey belt a duet side-by-side.
Cincotti, appearing as himself in the show, admits Spacey's faith in him has provided a healthy boost to his career.
"We've gotten quite a bit of response (over the Netflix episode). I think it was partially because I played myself," Cincotti says. "It was a real pleasure."
Working with Legends
Spacey is far from the first A-lister Cincotti has connected with.
Much of Cincotti's career has a fairy tale-like quality, starting with him landing a record deal while still a college student.
He even became the youngest artist at 18 to earn the No. 1 spot on the Billboard Jazz Charts.
"I remember being in my first year of college, I was late for class and suddenly I was on the phone with the guy who produced '52nd Street' with Billy Joel," he recalls. "It was just as exciting as you'd imagine."
Since then, his career has included opening for Ray Charles and collaborating with David Guetta on a song they performed together on a French TV show.
"It's completely spoiled me, working with the best in the business," Cincotti says.
Spider-Man and Beyond
Cincotti's career has taken even more unexpected turns, including a cameo in "Spider-Man 2."
"The film came to us. They just knew of me," he says with a laugh.
Every unexpected meeting and opportunity has been a learning experience, he emphasizes.
Working with David Guetta, for instance, inspired Cincotti's newest album to be released this year.
"It showed me how to use the piano in new ways, bringing modern production to songs," he says.
Cincotti will debut many songs from his new album during his upcoming concert at Cabaret Jazz at The Smith Center, he notes.
For now, he anticipates more projects of the stage and screen to head his way.
"I'd love to write more music for theater and film – I'm writing for two theater projects right now," he says. "We'll see where it leads."
Peter Cincotti performed in August of 2017 in Myron's Cabaret Jazz.