7/30/2015
Discovering The Smith Center / Inside the Theater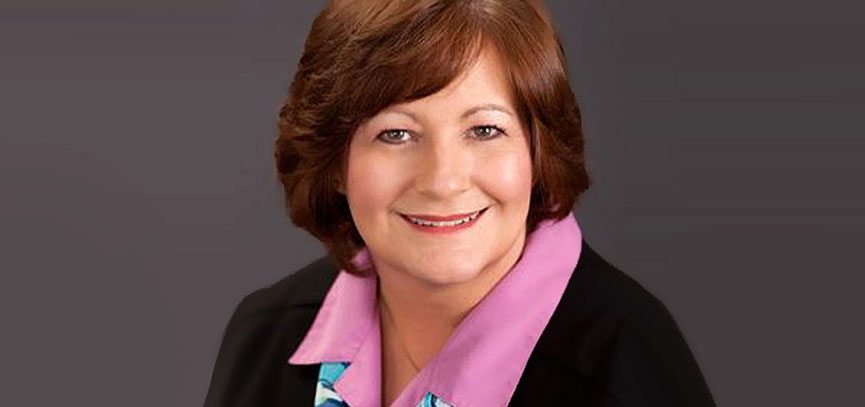 The essence of being a playwright is to put into words the things that must, by necessity, come to life on stage. Pam Noyes' job is to take it the other way: Observe the movements, the costumes, the lighting—all the things that are the essence of theater—and translate them back into words.
Speaking into a microphone positioned in a glassed-in room just behind the last row of lower-level seating in The Smith Center's Reynolds Hall, Noyes broadcasts audio descriptions of Broadway Las Vegas Series shows to visually impaired patrons who listen in through a handheld device, not much larger than a first-generation iPod as part of The Smith Center's D-Scriptive service.
There are more than 70,000 blind or visually impaired people in Nevada, therefore The Smith Center's commitment to providing the service makes the theater going experience accessible and enriching for a significant portion of the population.
To prepare the descriptions, Noyes starts with the script, noting stage directions and descriptions that she can incorporate into her work. Then, like with Dirty Dancing, she will watch two or three rehearsals, finding the pauses in dialogue where she can insert her descriptions of the stage action. There's a poetry to it, saying the most with the fewest words in an economy where time is currency so as to avoid stepping on crucial music or dialogue in the production.
"I try to make it as vivid as possible," Noyes said. "With Joseph and the Amazing Technicolor Dreamcoat, I described that for a young lady who had attended that show two other times on Broadway and had not had it audio described. When she came here and heard me describe the coat and the colors, because she can associate colors, afterward she said even though she'd been to that play two other times, that was the first time she ever knew what the coat looked like."
A health and life insurance agent during the day, Noyes came to audio description through her involvement with theNevada Council of the Blind Lions Club. After a training course with Dr. Joel Snyder of the American Council of the Blind's Audio Description Project she got her start describing shows at the Riviera and Rio. She started at The Smith Center in November. Of course, all that close observation of on-screen action does tend to become a way of life. It's a bit of a different experience watching television and movies afterward.
"I'm sitting here listening for pauses, like I could say something, I could describe this," she said. "It gets into your blood."
To learn more about other accessibility services that The Smith Center offers, please visit here.