8/15/2015
Inside the Theater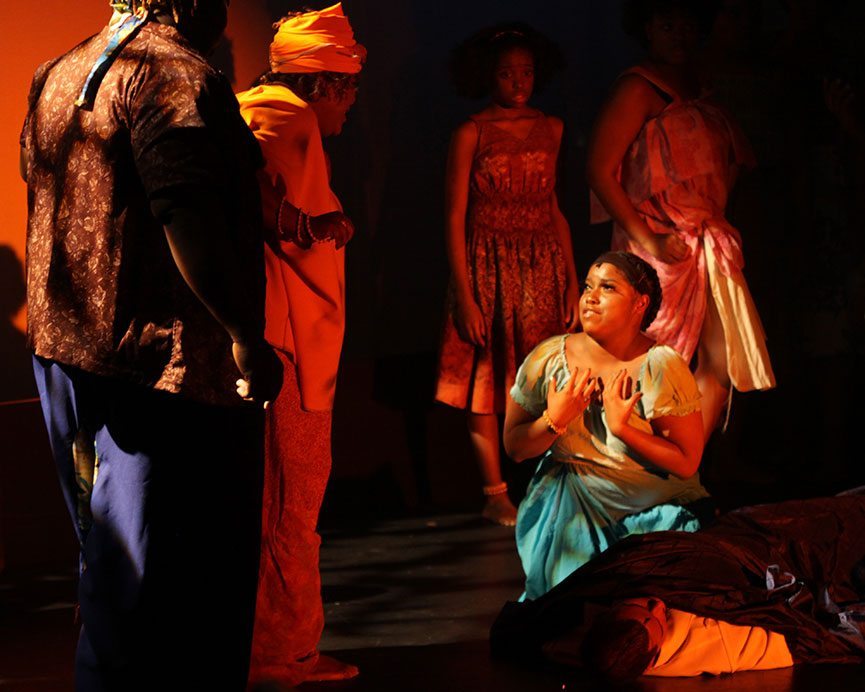 The Smith Center is taking its support of community theater to a new level with a Source of Joy Theatricals' 2015-2016 Broadway In the Hood series. Five productions will be held in three of The Smith Center's performance venues, beginning with the Sept. 18-20 run of Once On This Island in Troesh Studio Theater and concluding in May with Dreamgirls in Reynolds Hall. The series also includes Violet, Driving Miss Daisyand Billie Holiday-inspired Lady Day at Emerson's Bar & Grill.
Through Broadway In the Hood, A Source of Joy ambitiously pursues its acronymic goal of Helping Others Open Doors, offering young people from a variety of disadvantaged backgrounds an uplifting theatrical "home." For founder Torrey Russell, The Smith Center provides an unprecedented opportunity to fulfill A Source of Joy's mission. The series, says Russell, allows Broadway In the Hood to expand its reach "so everyone can really see the beauty and the joy of live theater performed by local entertainers who are just as talented as those who tour around the country."
Broadway In the Hood previously performed Once On This Island at The Smith Center for a single performance in March. The musical, about a young girl sent on a journey by the gods of her mythical Carribean island to prove the strength of love, holds a special place in Russell's heart, as seeing it during it's initial Broadway run was a "life-transforming" experience for him. It's the same effect that Broadway In the Hood is meant to instill among its participants, and that Russell would like to see imparted to audiences at The Smith Center.