2/1/2017
Performances and Artists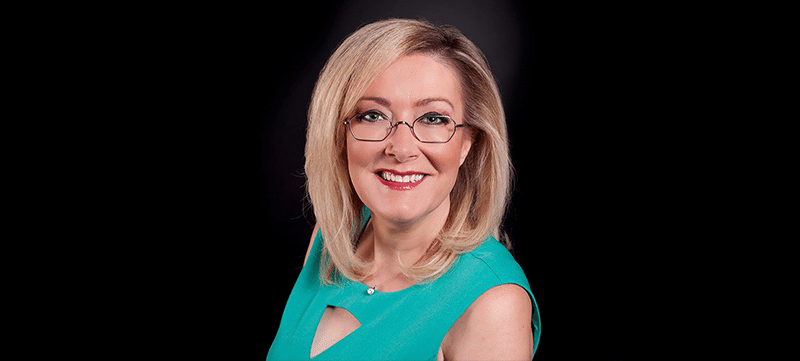 By Florence Rogers, President and CEO of Nevada Public Radio
Don't worry if a fan has cajoled you into attending Ira Glass' speaking engagement, "Seven Things I've Learned," at The Smith Center — he'll win you over even if you've never listened to "This American Life."  That's easy for me to say. I'm the CEO of your NPR station, Nevada Public Radio. Who could listen and fail to be captivated by stories so well-reported and artfully produced? For public radio "lifers" like me, "This American Life" tells the story of public radio in the last two decades.
When "This American Life" launched in 1996, Nevada Public Radio had a home at Sam's Town, courtesy of the generosity of the Boyd Gaming Corporation. We were one of many NPR stations across the country that took a chance on a different kind of radio program that Ira says is still difficult to describe.
I arrived at Nevada Public Radio in January 2001, after stints in Pittsburg (the one in Kansas) and San Diego, with a side gig as a commercial deejay. Since then it's been continuous growth for our independent, not-for-profit corporation, which reflects our innovative spirit and the growing relevance of public media to audiences around the nation. Propelling us forward each year are the annual contributions of listeners who become members.
"This American Life" has become the least "institutional" institution on our broadcast schedule as we built our own editorial team from the ground up with "KNPR's State of Nevada" and Desert Companion. The combined editorial talent pool we've nurtured between broadcast and print gives us an unduplicated vantage point on covering news and our cultural scene.
Aside from our cherished classical music, NPR news and original editorial content, we see our impact in the tremendous partnerships we've built. One of our favorites was helping promote the first original production at The Smith Center, Teller's magical "The Tempest" in April 2014. Our members have donated more than 209,000 meals to Three Square Food Bank, and we partner with dozens of organizations including UNLV and the Las Vegas Metro Chamber of Commerce to connect people with events essential to building community.
2017 will be my last of six wonderful years serving on the NPR national board. The honor of representing more than 265 member stations as one of 15 station directors reflects on how well-regarded we've become since our founding more than 40 years ago.
So, if Ira Glass has learned seven things, which we'll enjoy hearing about on February 11, we're going to need all of them and then some to make sure we stay relevant in the next decade — for both longtime members and new listeners. For everyone who has loved "This American Life" and for everyone who didn't grow up listening to NPR in the backseat of their parents' car… I'll be taking notes, Ira!
"Seven Things I've Learned: An Evening With Ira Glass" was a part of the 2016-2017 season.