12/9/2016
Performances and Artists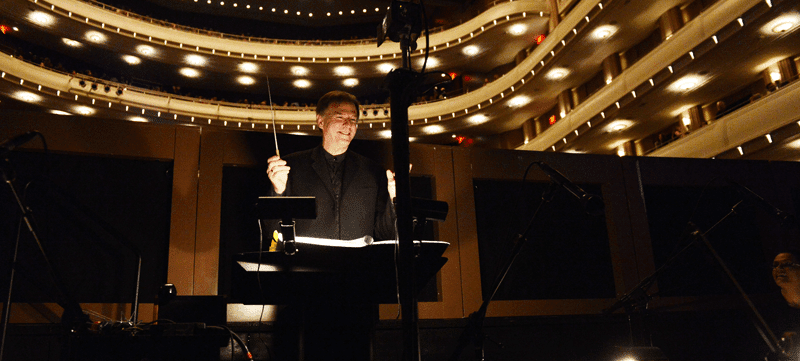 By: Jack Gaughan, Music Director/Conductor for Nevada Ballet Theatre's The Nutcracker
Once again it is time for The Nutcracker, and I am so looking forward to making that holiday magic happen with Nevada Ballet Theatre (NBT) and local musicians, including members of the Las Vegas Philharmonic. This ballet score by Tchaikovsky is one of the world's favorites and with good reason! Everyone associates "The Dance of the Sugar Plum Fairy," "Waltz of the Flowers" and the famous divertissements — short dances within a ballet —with the holidays and the wide-eyed wonder of children we all cherish this time of year.
This is the sixth year of performing this great NBT production in the beautiful Smith Center, and it is always like a new experience! The creativity and grandeur of this ballet is unique and we in Las Vegas are so lucky to be able to call it our own. While the music and plot are familiar, this production draws on a lot of the original story by E.T.A. Hoffman. Couple that with the larger-than-life scenic elements and the audience is suddenly immersed in a world of awe and wonder.
Each time I look forward to working with the wonderful orchestra. It is like a homecoming for us all, a gathering of friends and colleagues who love playing this music as much as most people enjoy listening to it! Having live music for the ballet brings an intrinsically essential energy to the show — a melding of the emotions in the score with the beauty of the dancers in a dimension which cannot exist with recorded sound. Music is unique in that when a single note or an entire orchestral soundscape is played, it only exists in that one moment; after the resonance dies away, it is gone and can only be experienced in our memory.
As the conductor of The Nutcracker orchestra, it is thrilling to be in the middle of all that music.  Additionally, the challenges and immense rewards come from trying to coordinate the notes with the steps. You know a large musical climax is coming and you know that the choreography is dependent on that. The sheer exhilaration achieved when you have successfully synchronized the two is nearly indescribable and is one of the greatest joys of creating music.
Being the conductor provides a unique point of view of the entire enterprise, the perspective of looking up from below the edge of the stage and being totally immersed in the sounds of the orchestra. It really is like creating a living tapestry of beautiful images, feelings and sounds, and hoping that the audience is sharing in the miracle of it all.