11/5/2018
Performances and Artists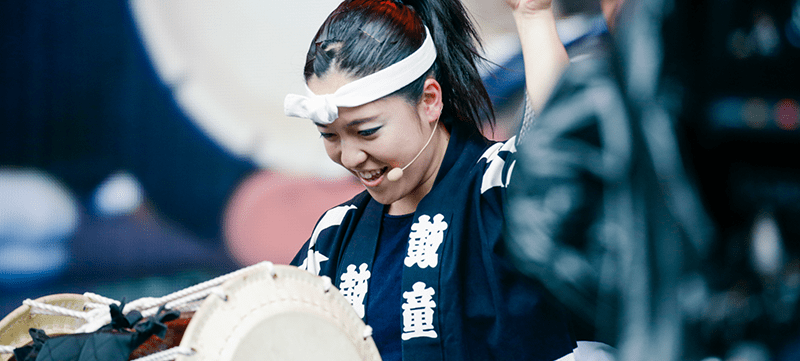 World-Famous Taiko Drum Group Kodo Brings All-New Show to Vegas Audiences
When Koji Miyagi describes his two-year apprenticeship with Kodo – one of the world's leading Japanese taiko drum groups – he admits it's not for everyone.
"We didn't have internet or cell phones or air conditioning," he recalls of the apprentices living together in a modest home in a remote, Japanese village. "We'd wake up at 5 in the morning and run before we even had breakfast. We even made our own rice and grew our own vegetables."
How was this experience for him?
"They were the most important years of my life," says Miyagi, now Kodo's tour manager. "That environment allowed us to concentrate just on taiko and learning about Japanese culture."
Kodo's elite musicians have spent decades living this grueling lifestyle to master ancient taiko drums and present the culture of Japan for millions worldwide.
Now in celebration of Kodo's 35th anniversary, the Kodo performers will showcase their unrivaled technical and musical precision in brand-new show "Evolution" on January 31 at The Smith Center.
Miyagi vows the production is unlike anything American audiences have seen from Kodo before, featuring all-new pieces and groundbreaking instruments.
"A lot of people think we're just traditional taiko, but we're trying to be innovative, as well,"
 he says.
Ancient Art Forms Meet New Innovation
"Evolution" will mark Kodo's artistic voyage through the decades by mixing its most acclaimed repertoire with all-new pieces created just for this production.
"We're focusing more on the artistic aspect of performing, and that has brought us to a totally different level," Miyagi says. 
A wide variety of instruments and performance styles will be infused in the show, including all sizes of drums, orchestral instruments like bamboo flutes, as well as vocal and dance performances.
"The performers and their instruments create various worlds as the program goes on," Miyagi says.
The production will include Kodo's hallmark piece, "O-daiko," featuring powerful drumming on goliath o-daiko drums that weigh up to 600 pounds.
Audiences will also experience new, large-scale works like "Rasen," in which the full 60-member ensemble drums in spiral formations.
The production will even showcase an all-new instrument that Kodo actually invented: the Kanade drum, worn over the shoulder and featuring two tones on each side.
"One of our performers wanted to create a whole new taiko drum that is capable of playing a solo by itself," Miyagi explains.
Kodo's innovations have been made possible by the artistic vision of Tamasaburo Bando, the show's director.
"10 years ago, much of this would have been impossible for us," Miyagi says. "Tamasaburo Bando has kept encouraging us to not only be taiko players, but musical artists."
Women Bring a New Approach
One other change has prompted Kodo's artistic advances: The rising number of female cast members.
"Over the past 35 years, we've continued to get new female performers, and they've created new roles for female performers on the stage," Miyagi says.
These female artists have introduced their many skillsets to Kodo, he explains, including singing, dancing and playing a wider range of instruments.
"That's why our new show not only includes performing taiko drums, but singing and dancing, as well," Miyagi says. "These female performers have had a very big role for Kodo to broaden the variety of our performances."
Kodo performed "One Earth Tour 2019: Evolution" as a part of the 2018-2019 season.