4/13/2018
Performances and Artists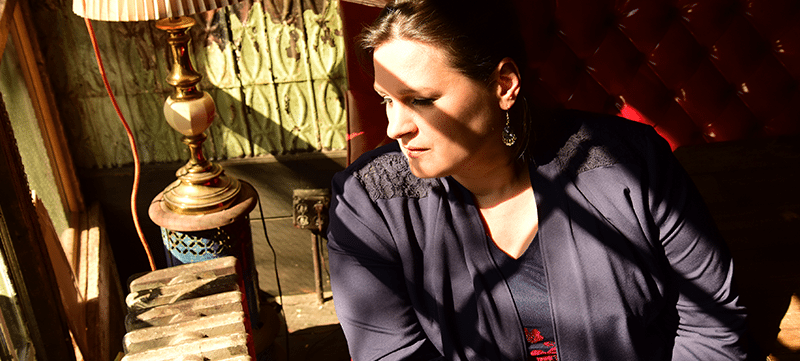 Acclaimed Jazz Vocalist Performs Originals from All-New Album in Vegas
To say vocalist Madeleine Peyroux had an unusual path to success is an understatement.
She launched her vocal training at 15 by running away from home, after her mother moved the kids from New York City to Paris, France.
Living on the streets, Peyroux got by singing with the street performers she found utterly captivating.
"I saw these musicians playing on the streets in Paris and it blew my mind. I thought, 'Wow, they're doing this and making money?'" recalls the now-acclaimed Peyroux, who will perform original songs from her new album on May 26 at Myron's Cabaret Jazz. "It had to do with finding an environment I could thrive in."
For Peyroux — whose haunting vocals have been compared to Patsy Cline and Billie Holiday — performing with these disparate multi-instrumentalists was an illuminating musical education.
"There were people from everywhere in this community of musicians, and music was an international language for them," she recalls. "I wanted to learn everything I could."
From the Streets to Success
Peyroux learned fast.
She eventually started touring across Europe with other artists. When their travels brought them to New York City, she was approached by an executive from Atlantic Records to sign a contract.
She declined.
"I said, 'I'm going home to Paris tomorrow, sorry,'" she remembers, a decision she ties to the impact of her tumultuous life on the streets.
Years later, however, the same producer tracked her down in Paris.
He asked Peyroux, then 22, about recording a demo, and she jumped at the chance.
"It took a few years for me to feel like I should do this," she recalls.
More Obstacles
Peyroux's first record saw rapid success, but with mixed consequences.
The intensity of her touring schedule caused her to lose her voice. Her second album was canceled.
She took years to rebuild her voice, she says, during which time she even tried alternative careers.
"I just kept finding that the only way I could make money is playing music," she says.
When she eventually regained her voice, she threw herself into singing, honing her craft and polishing her performances. 
She eventually joined a new record label, resulting in several new albums that received glowing acclaim.
"I haven't figured it all out, but I'm in it for the long haul," Peyroux says with a laugh. 
Discovering a New Sound
Throughout her career, Peyroux has forged a distinctive style, crossing between blues, jazz, folk and pop.
Her newest album, to be released in August, invokes a pop sound with a potent message.
Inspired by the motley personalities Peyroux has met touring, the album's 10 original songs are told from the perspectives of different Americans, spanning mental-ward patients, a Generation-X gamer and a downtrodden tenant.
Audiences can expect an entertaining evening of stories told through fun, high-energy tunes, she adds.
"That's the main point of this record and this show, is telling an American story," she says.
Madeleine Peyroux performed in Myron's Cabaret Jazz in May of 2018.