5/23/2018
Performances and Artists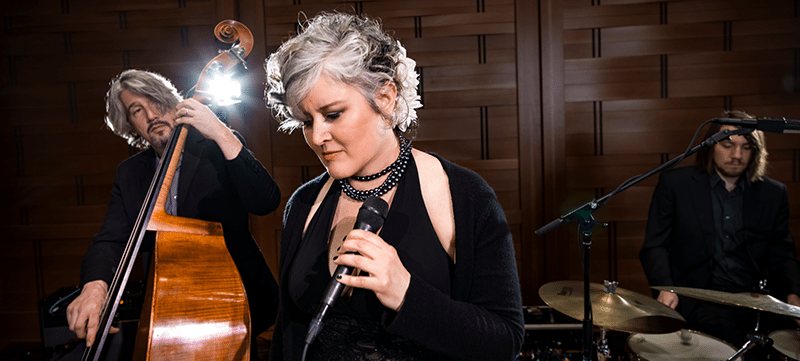 Many might remember that for a large swath of the '90s and early '00s, Paula Cole's soulful and intense vocals were a fixture of daily life.
Today, the Grammy winning singer still can't believe the global fame sparked by her 1996 album "This Fire," especially the tunes "Where Have All the Cowboys Gone" and "I Don't Want to Wait," which became the theme song of hit TV show "Dawson's Creek."
"'This Fire' was a supernova," recalls Cole, who will perform at Myron's Cabaret Jazz at The Smith Center on June 15 and 16. "It zoomed up the charts and was on so many radio stations. I heard it in cars passing by and on Walksmans of people walking past me."
But few realize how hard-won Cole's success was, especially in taking full control of her album at a time when women had little voice in the music industry.
Few also know the struggles that followed, driving Cole to leave the music business for nearly a decade.
"To me, (creating music) is all about the quality of the art," she says.
Paving the Way for Women
Cole had a set goal for recording "This Fire." She wanted to fully self-produce it.
She had no idea how difficult it would be, due to barriers within the music industry.
"It was like the era of airline pilots in the '50s. It was all men — there was a patriarchy in the music business," she remembers. "I experienced a lot of infantilizing and sexist treatment."
She pushed through by continuing to "show up and self-advocate," she says. 
Her efforts paid off, with her becoming the first woman nominated for the Best Producer Grammy.
"That was my 'Aha' moment — realizing that's why it was so hard, because female producers just didn't happen at the time," says Cole, who now guides rising female artists as a professor at Berklee. "I felt like I was ahead of my time, and I've been happy to see a fresh wave of (feminist artists) coming in."
A Roller Coaster Career
The next steps of Cole's career were "not the trajectory I wanted at all," she concedes.
Her next album that incorporated hip-hop didn't receive positive feedback. She felt pressure to focus on pop songs she had no passion for.
"They wanted to put me in a box I didn't belong in," she says. "I was hating the music business."
Cole felt strongly enough to give up performing and recording for eight years.
Thanks to "Dawson's Creek" picking up her song for its theme, she was able to stay home, focus on raising her daughter Sky and helping the girl overcome struggles with asthma.
"I needed to step away and find myself again," Cole says.
Coming Home to Music
When Cole returned to performing, she found a loyal fanbase awaiting her.
After recording multiple albums independently, her newest album shows a side to Cole many haven't seen before.
Featuring jazz and folk classics, the album pays homage to Cole's greatest influences, such as Billie Holiday and Nina Simone.
It also celebrates Cole's father, a jazz musician who gave up music to support his family with a more reliable career.
"The album is a collection of my favorite songs over many years, and it's me honoring my dad, who played many instruments and worked so hard and taught me these amazing standards," Cole says.
Cole's concerts at The Smith Center will feature her greatest hits, along with tunes from her new album.
"This has been the freest and most prolific period of my artistic self," she says.
Paula Cole performed in June of 2018 in Myron's Cabaret Jazz.