3/22/2018
Performances and Artists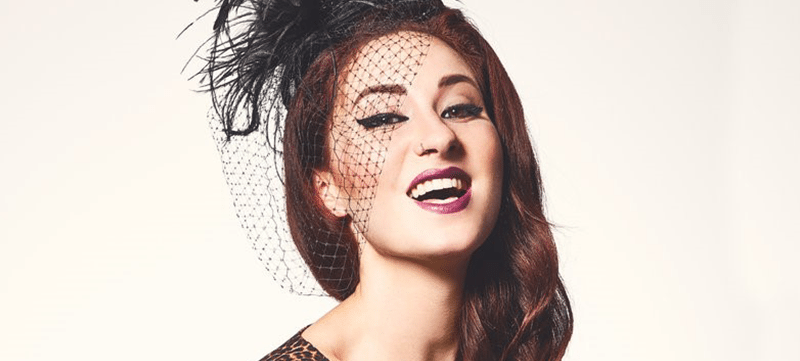 Viral Sensation Postmodern Jukebox Brings Acclaimed Singers to Vegas
Postmodern Jukebox has become a worldwide sensation, thanks to its whimsical viral videos featuring the group's swinging, vintage takes on top pop hits.
This has not only been made possible by founder and arranger Scott Bradlee, but also through the unrivaled talents of the group's wide roster of singers.
With this musical phenomenon coming to Las Vegas on April 6 at The Smith Center, we got to know one of Postmodern Jukebox's favorite featured artists, Robyn Adele Anderson.
1. How did you first get involved with Postmodern Jukebox?
I've been involved since the very beginning! I met the creator, Scott Bradlee, when I first moved to New York City in 2011.
I didn't know much about jazz or YouTube at the time, but when I first heard his signature ragtime covers of pop songs, I was blown away! 
After getting to know him, he asked me if I wanted to sing in a video on his YouTube channel (back when it had about 6,000 subscribers).
Although I was super excited to be a part of his project, I had no idea what I was getting myself into.
2. What was the first video you recorded with Postmodern Jukebox?
We made "Thrift Shop" in his living room with two other friends of ours and put it online, mostly just for fun.
The next day we woke up to discover it had gone viral overnight, reaching 300,000 views in a day and 1 million views two weeks later.
Ever since then, I've continued singing and touring with Postmodern Jukebox. 
3. What is your artistic approach to performing these well-known songs with a vintage flair?
Every time I cover a song, I try to match my vocal styling to the genre that we're covering the song in.
If we're doing a 1930s cover, I'll try to mimic singers like Ella Fitzgerald, but if we're doing a bluegrass cover, I'll try to sing with a little twang in my voice. 
4. What is the process like of recording each video?
One of the cool things about Postmodern Jukebox is that the recording process has always been genuine.
Even though the recording equipment and the backdrop has improved over the years, the songs are still recorded live in one take in Scott's living room.
There's also never any real rehearsal beforehand. I think the fact that all the musicians are so talented definitely helps the songs sound as good as they do.
5. Your music videos with Postmodern Jukebox have been some of the group's most popular hits! How has this affected your musical career and overall life?
Being a part of Postmodern Jukebox has meant a complete career shift for me.
Before I got involved, I had a full-time job at a nonprofit organization working with refugees, which at the time was a dream job for me since I had gone to college for International Affairs and Arabic.
Once the band started touring, I worked part-time and as the band grew, I eventually stopped working altogether.
Postmodern Jukebox has also given me the foundation and confidence I needed to start my own solo music career. I never dreamed that I'd be able to do what I'm doing now.
Postmodern Jukebox performed as part of the 2017-2018 season.