4/6/2018
Performances and Artists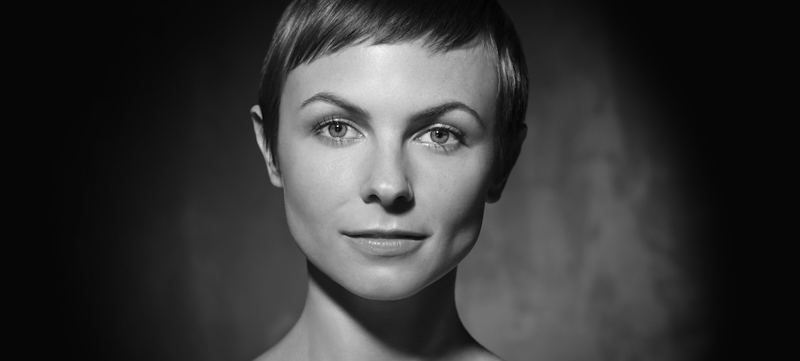 Although she didn't know it at the time, Kat Edmonson's songwriting aesthetic started when she was just 4 years old.
Raised by a single, working mom, Edmonson's childhood often involved being parked in front of the television for distraction.
Her mother didn't set the channel to "Sesame Street," though. Instead, she popped in classic films like "Guys and Dolls," "Singin' in the Rain" and all the Fred-and-Ginger favorites.
"That's when I first started listening to music, was in old movies," remembers Edmonson, now a nationally touring singer/songwriter. "When I first started watching them, I wasn't aware that these songs I loved were part of the Great American Songbook."
The songstress' love of old cinema has only stayed with her through the years. Naturally, so has her devotion to the lush, romantic music of their bygone eras.
That's why all of Edmonson's original songs — including her new album to be released this April, featuring entirely self-written melodies — showcase soaring, vintage stylings emulating the tunes of the classic films she fell in love with as a child.
"That's how I got my start, was playing tunes from old movies at clubs," she says. "And that style of music has very much influenced the way I write."
Her sly combination of throwback stylings with fresh, modern themes, along with her purring vocals reminiscent of Ella Fitzgerald, have earned her broad acclaim from the New York Times and NPR alike.
Her perpetual goal is to recapture the "luscious, romantic, grand sounds" of older eras, she adds.
"They really feel like magic that you can get carried away in," she says.
A Leg Up from Lyle Lovett
Edmonson's own big break came in a cinema-like moment a few years ago.
One night when Edmonson was performing in a club, Lyle Lovett's wife happened to drift in while she was singing.
"She bought some of my music, gave it to her husband and he reached out to me about opening for a show," Edmonson remembers. "That went well, and he asked me to come on tour."
Performing with such a large-scale national tour was a learning experience that raised her performance approach to another level, she says.
"It braced me for all the work it takes to run a show of that size and caliber," she says.
Chasing the Sound
Building on this success, Edmonson is pushing to expand her creative prowess.
Her new album was written with a storyline, she says, each song carrying forward the plot of a young woman in show business coming to terms with her artistry.
"The message in my songs is always to follow your heart, which is essentially what I'm doing by chasing the sound I love so much," she says.
Kat Edmonson performed in Myron's Cabaret Jazz in April of 2018.