9/28/2020
Inside the Theater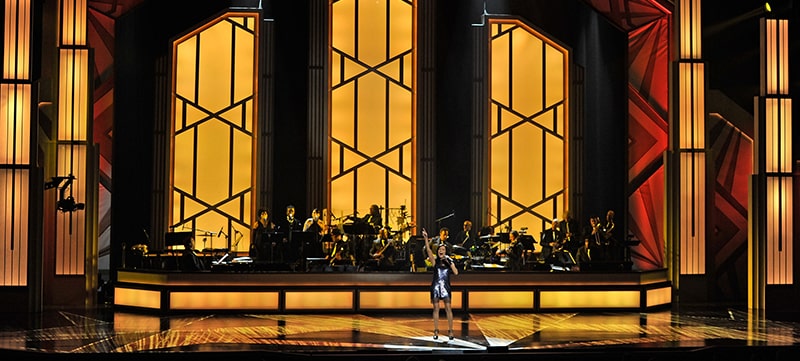 Many Southern Nevadans miss gathering for thrilling and enriching arts experiences.
The pandemic not only brought about the temporary closure of The Smith Center and numerous other performance venues, but many other arts activities remain on hold under public health guidelines.
These include community choir, theater and ensemble practices, dance and acting classes, school productions and most other opportunities for people to come together creatively.
To fill this void for now, The Smith Center offers below a few ideas for staying social with the arts, while still keeping a safe distance.
Take Virtual Acting, Dancing and Singing Classes
Some people have long felt the itch to learn an art form, but lacked the time, confidence or accessibility to classes.
Virtual classes can help tackle all these issues.
Many organizations now offer online dance, singing and theater classes, allowing community members to learn in their own homes, on a flexible schedule, with teachers from entertainment careers.
Offered as virtual group sessions, these classes offer people the opportunity to interact with others, build their comfort level and get creative – all without any risk of exposure.
Some organizations, like BroadwayWorld and The Institute for American Musical Theatre, offer high-level classes for students with their eyes on a musical-theater career.
Others provide a wide range of class levels, such as Studio A.C.T., which offers classes on movement, improv, playwriting and more. The Michelle Danner Acting Studio provides classes for kids and teens on acting, improv and filmmaking.
Start a Broadway Book Club
Although theater lovers can't experience live performances right now, they can at least enjoy the award-winning books that inspired many Broadway hits.
The most popular of these include "Alexander Hamilton" — which led Lin-Manuel Miranda to create his Broadway phenomenon "Hamilton" — "The Color Purple" and "To Kill A Mockingbird."
Invite some fellow theater fans to join in. Choose a different book each month, then arrange weekly virtual meetings to discuss the book and compare it to the show.
This will help keep the arts alive for all involved, and provide a healthy dose of social interaction.
Click here (and here) for more books to include on a Broadway reading list.
Organize Virtual Broadway Watch Parties
Southern Nevadans can still enjoy watching musicals at home, with many Broadway films available for streaming.
Just a few include Jersey Boys, Fiddler on the Roof, West Side Story and Les Miserables on Netflix; The Phantom of the Opera on Hulu; Hamilton and Newsies on Disney+; and Carousel, Kiss Me Kate and The SpongeBob Musical: Live on Stage! on Amazon Prime.
However, viewers still miss out on the live experience of watching alongside other people and reacting as a group.
People can at least create the next-best thing, by organizing virtual watch parties.
The best options for this include:
A Zoom video chat, in which one person shares his or her screen while streaming a film.
Netflix Party, a third-party browser extension that allows up to 50 people to watch anything on Netflix together with a group chat feature.
Hulu Watch Party, where one individual streams content on his or her computer and then creates a link that will allow multiple Hulu subscribers to watch it together.