10/11/2018
Supporting the Arts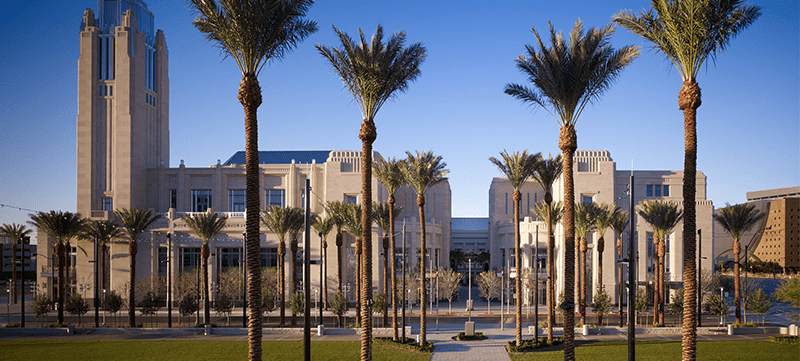 Shop to Put a Smile on Your Face and Support The Smith Center
Shopping has never been easier, with the ability to purchase gifts online through the tap of a keyboard.
Now, thanks to AmazonSmile, it can be just as simple to support your favorite nonprofit organizations, including The Smith Center.
"It's so convenient and takes very little time and effort," says Carol Hollatz, director of the Annual Fund and Membership at The Smith Center. "Over time, you can have a significant impact on your favorite performing arts center just by doing your regular shopping online."
It works very simply.
AmazonSmile is an Amazon-operated website that offers the exact same products, prices and shopping features as Amazon.com.
There is just one difference: When you shop on AmazonSmile, the AmazonSmile Foundation donates 0.5 percent of the price of your eligible purchases to the nonprofit organization of your choice.
"It's a simple, automatic way to support The Smith Center, which is more important now than ever with ticket sales suspended due to the pandemic," Hollatz says. "And it doesn't cost you anything."
Setting It Up
Using AmazonSmile to support The Smith Center is easy.
Just visit smile.amazon.com and select The Smith Center as your nonprofit organization of choice to receive donations from your purchases.
Then proceed with your online shopping as usual, only on the AmazonSmile website, instead of Amazon.com.
Every eligible purchase you make will result in a donation from the Amazon Foundation to The Smith Center.
"It's seamless, because you can use your same Amazon account on AmazonSmile," Hollatz says. "All of your other settings will be the same, too, including your shopping cart and gift registry."