5/4/2015
Education and Outreach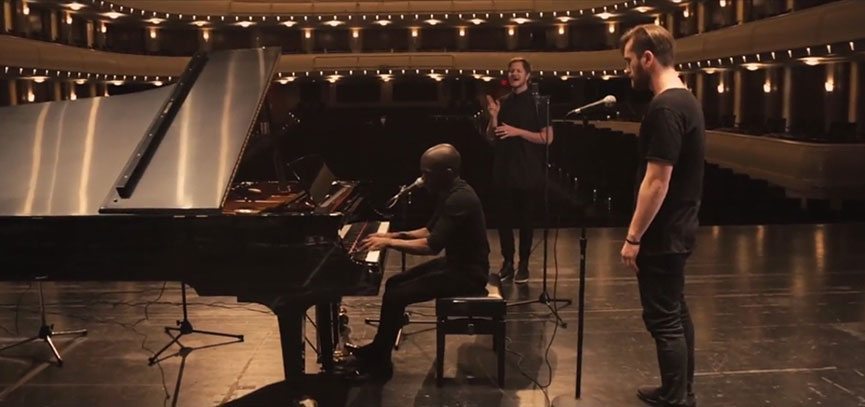 Las Vegas truly is the coolest entertainment city in the world! On April 7 it was confirmed once again when local rockers-turned-international stars Imagine Dragons filmed the music video for an acoustic live version of their song "Shots" here at The Smith Center.
With frontman Dan Reynolds singing to the vocal accompaniment of drummer Daniel Platzman and touring band member Will Wells on piano, the glow of Reynolds Hall's lights made for a gorgeous scene. (Bonus points for the coincidental double Reynolds names.)
And while the song might have lyrics like "I'm sorry for everything, oh everything I've done," we were definitely notsorry Imagine Dragons stopped by. We had a great time meeting the band and watching the performance. We look forward to seeing them again.
The beautiful video – which you can watch below – was released today as part of the promotion for a new three-song Shots EP, available on iTunes.
Imagine Dragons is currently on a world tour. We're hoping they come back and visit.