3/13/2017
Performances and Artists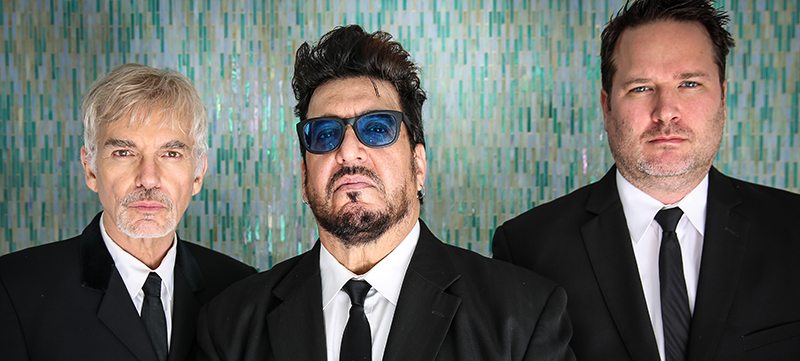 Ten years ago, the last thing recording engineer J.D. Andrew expected was a spontaneous jam session with Billy Bob Thornton.
Yet the A-list actor/lesser-known musician wandered into the music studio when Andrew was working - helping to finish Thornton's fourth solo record - and asked how well he played guitar.
It just so happened, Andrew played just fine.
"(Thornton) needed to record a song for a Canadian TV show, and his other main collaborator was in Texas," Andrew recalls. "There wasn't really anyone around other than me."
Not only did they successfully record the song together, they stumbled across a new sound that peaked their mutual interest.
Enough so, in fact, that Thornton invited Andrew – now a Grammy winner for his engineering work – to join himself and prolific musician Teddy Andreadis in forming a new kind of rock group.
"Billy had the idea to combine hillbilly music from the '50s and '60s along with British mod music," Andrew recalls. "We took all the music we love and combined it."
Making It
Unlikely as it might seem, this trio has fashioned a veritable performance and recording career through their eclectic style.
After a decade together, they have released seven albums with chart-topping hits and toured across the U.S., opening for legends such as Willie Nelson and the Steve Miller Band.
"Every step of the way it feels like we're a band of 19-year-old kids struggling to make it," Andrew says. "We've had some success, we get to play for some legendary folks, and at the same time we're scraping away trying to not lose money and trying to get our music out so people don't constantly say, 'We didn't even know you had a band.'"
Other Careers
Coordinating all of the group's efforts isn't easy, as each band member has a wholly separate career.
Andrew continues to work as a recording engineer with top industry names like The Rolling Stones and Kanye West, on top of scoring music for documentaries.
Andreadis – who has performed and recorded with the likes of Guns N' Roses and Carole King – has a packed schedule working with a Rock N' Roll fantasy camp.
"He's probably the most busy of all three of us," Andrew notes.
And obviously Thornton, well, "does other stuff," Andrew says of the Oscar winner.
Fitting in the band entails scheduling juggernaut tours up to six weeks long.
They write songs often and quickly, and record whenever time allows.
"When we tour, we don't take any days off," Andrew says. "When you go to work, you go to work."
What helps make it all worthwhile is that they remain close friends, he says.
While they take the band seriously, they spend their rare free time together, as well.
"We don't have a whole lot of other friends," he confesses. "We enjoy hanging out with each other and also enjoy creating with each other. It's something that really feeds our passion."
Billy Bob Thornton & The Boxmasters performed as a part of the 2016-2017 season.