3/12/2016
Discovering The Smith Center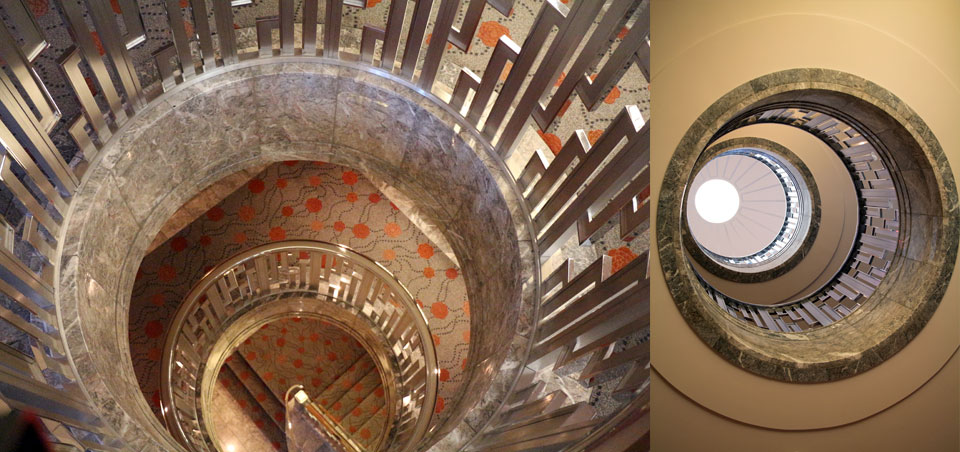 When attending a performance in Reynolds Hall, a trip up the stairs (or elevators) to our top floor – the Upper Lobby – provides a trio of impressive views. Of course the grand picture windows on the north side afford a gorgeous view of Symphony Park and the rugged Sheep Range in the distance. There are two other "views," too.
Both left and right side stairways feature "architectural wells." These are openings between three floors. From the Upper Lobby, you can peer down below. From the lower levels, you can look upward at ornate frosted skylights in the ceiling.
The combination of architectural wells and skylights allow natural light from the Upper Lobby to cascade into the interior of our recessed stairways. They enhance the ambiance of the building greatly, and were two of many factors in our gaining LEED Gold certification.
The light also illuminates paintings by Miriam Schapiro, Master of Ceremonies (1985) on the east and I'm Dancing as Fast as I Can(1984). These works in the Cubism tradition are on loan from the Collection of Elaine Wynn.
Some claim you can overhear conversations above or below. Is it true? Discover for yourself...and maybe talk in a whisper near the architectural wells!