10/25/2015
Discovering The Smith Center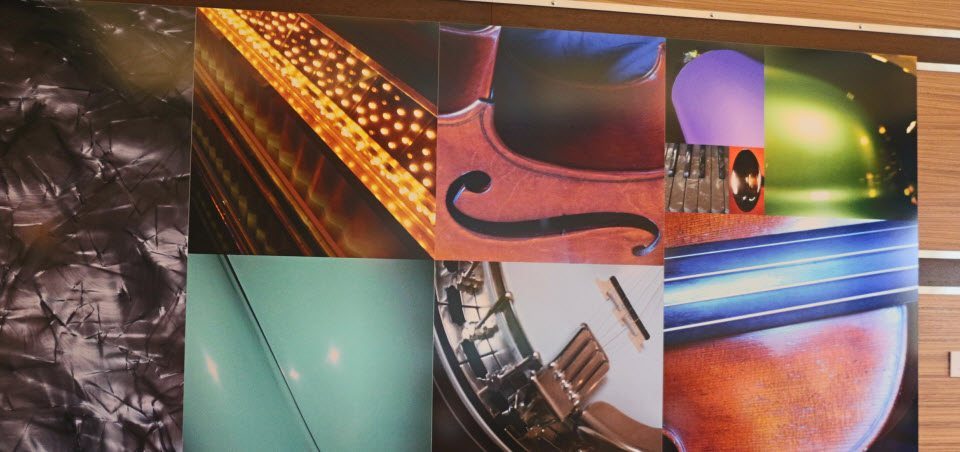 Shawn Hummel's Work at The Smith Center Shines
Among all the beautiful contemporary art on display in The Smith Center, perhaps the piece with the most "Las Vegasy" edge is leosgoldenmean by Shawn Hummel.
A graduate of the University of Nevada, Las Vegas, Hummel has long shown a fascination in his photographic art with the bright colors of automobiles and city lights so popular here.
Leosgoldenmean (2012) is a created metallic C-print – a photographic metal-coated paper — on an aluminum base. The collage-like work features close-ups of musical instruments along with automotive and architectural details. Images from a banjo, a violin and more curve around a pattern influenced by the golden ratio and the Fibonacci sequence.
For the intrigued, Hummel's work is easily admired in our Mezzanine Lounge, where food and beverage is available before performances and during intermission.