3/30/2018
Performances and Artists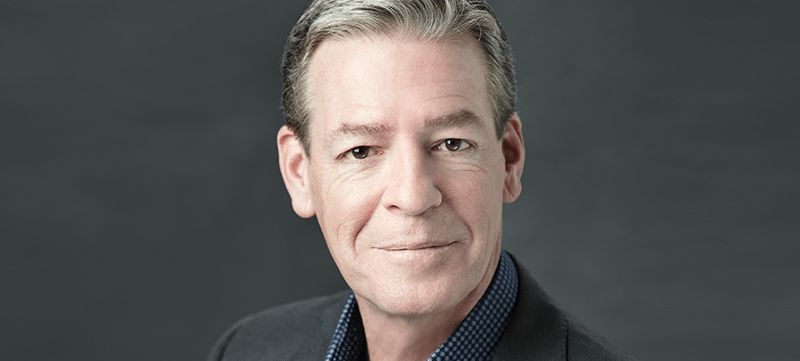 Roy Kaiser tapped to lead company after nationwide search
Roy Kaiser can trace his passion for dance back to 4 years old.
When his mother enrolled him in an all-boys tap class "to socialize me and get me out of the house," he recalls with a chuckle, he found an immediate affinity for the art form.
Later transitioning to ballet, he invested his focus purely on dancing professionally, a work ethic that led him to the coveted role of principal dancer with Pennsylvania Ballet – and from there, the position of the company's artistic director. 
His dedication was even contagious. Kaiser is the oldest of five boys, four of whom became professional ballet dancers.
"I feel like I haven't worked a day in my life. It's truly a passion," Kaiser says. "I think dance is very special in what it can bring to an audience."
It's no wonder that Kaiser was tapped in the fall of 2017 to become Nevada Ballet Theatre's (NBT) new artistic director.
Selected after a nationwide search, Kaiser couldn't be better suited for the top position with The Smith Center's resident dance company.
On top of his impressive dance career, Kaiser successfully grew the Pennsylvania Ballet into one of the country's leading companies during his 20-year tenure as artistic director.
He intends to pour the same energy into shaping NBT.
"I'm very excited to be here," says Kaiser, NBT's fourth artistic director of its 46 seasons. "There is real momentum here, and there are real possibilities with the company."
Launching a New Era
Kaiser has big plans for NBT.
Tasked with leading the company and its artistic initiatives, including selecting its seasonal programming, he will focus on growing the company overall.
"The company just needs to perform more, both in Las Vegas and beyond," Kaiser says. "We need to be able to do each program more often, and even more programs overall."
While he can't reveal ballets in store for next season, he definitely intends to grow and diversify the company's repertoire, he adds.
"I like putting programs together in a creative way that is both exciting and nurturing for the company, that helps the dancers develop as artists," he says.
Promoting Dance in Southern Nevada
Expanding NBT's performances also requires building its audience base, Kaiser adds.
His top goals include increasing community outreach to raise awareness of NBT and connect with locals who have interest in dance and ballet.
"I believe with all my heart that in this community there is a great number of future ballet patrons who just haven't been touched yet," he says.