7/12/2018
Performances and Artists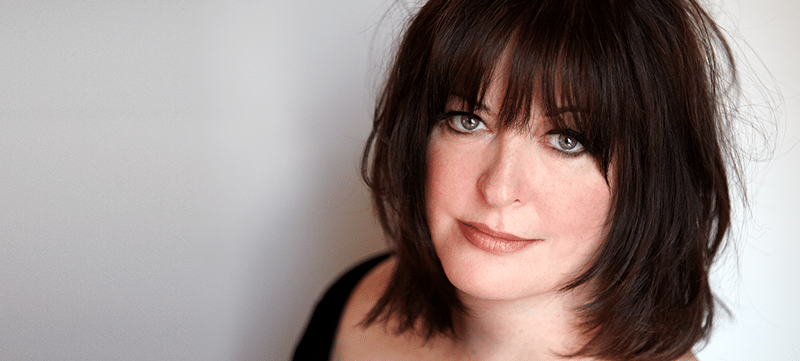 Singer-Songwriters Ann Hampton-Callaway and Amanda McBroom Unite
To this day, acclaimed jazz vocalist and songwriter Ann Hampton Callaway owes Amanda McBroom a big favor.
That's because McBroom — a celebrated singer-songwriter who has penned hits for Barry Manilow, Bette Midler, LeAnn Rimes and more — is a large reason why Callaway's original song "At the Same Time" was recorded by Barbra Streisand. 
"Amanda had a meeting with Barbra's (representative), and she said, 'Hey, do you know of my friend, Ann Hampton Callaway? She wrote a song she wants Barbra to sing,'" Callaway recalls. "(The representative) heard the song and sent it to Barbra… And 150 rewrites later, she recorded it."
That's one of many reasons Callaway, who has now composed many songs for Streisand, treasures her friendship with McBroom.
"That speaks volumes to me about what a generous person she is, in addition to being a phenomenal songwriter, storyteller and performer," Callaway says of McBroom, who has earned a Grammy nomination and a Golden Globe.
Las Vegas audiences will experience Callaway and McBroom's lasting friendship and stunning vocals live on August 25, when the two world-renowned artists perform side by side at The Smith Center.
"This is a real duet show," Callaway says, adding that the divas will perform standards and their original hits, spanning jazz, folk and contemporary. "We'll have plenty of time getting together and harmonizing."
They will be accompanied by a third major talent on stage, pianist Michele Brourman, who has collaborated with McBroom on composing music for 18 feature films.
"When it's the three of us together, there's what we like to call 'a goddess energy,'" Callaway says with a laugh. "We're people who are sharing something in the spirit of loving what we're doing."
A Talent Spanning Stage, Screen and World Leaders
There is much more from Callaway's prolific career that she's loved doing.
This includes Callaway singing with top symphonies worldwide, writing and singing the theme song of TV show "The Nanny," and even earning a Tony Award for starring in Broadway musical "Swing!" for which she was also music arranger and lyricist.
While Callaway relishes every medium, one Broadway show is enough for her.
"When you're the star, eight shows a week is so unbelievably demanding," she says. "You have to live like a nun."
Callaway still immerses herself in new challenges today — including composing original music for the 2019 feature film, "The Man Who Saved Paris," starring Stanley Tucci and Kristin Scott Thomas.
She also has a forthcoming album "Jazz Goes to the Movies," featuring reimagined melodies from classic films of the '30s and '40s.
"I love how music and film help each other," she explains. "I want to write and sing more for film."
Callaway even writes and performs melodies for world leaders, including a peace anthem she sang for former Soviet leader Mikhail Gorbachev.
"(My favorite memories include) getting to sing my peace anthem for Gorbachev a cappella, and watching him cry," she says. "I love that my music has been able to inspire people."
"Amanda McBroom & Ann Hampton Callaway Star in Divalicious" run in August of 2018 in Myron's Cabaret Jazz.