2/22/2016
Discovering The Smith Center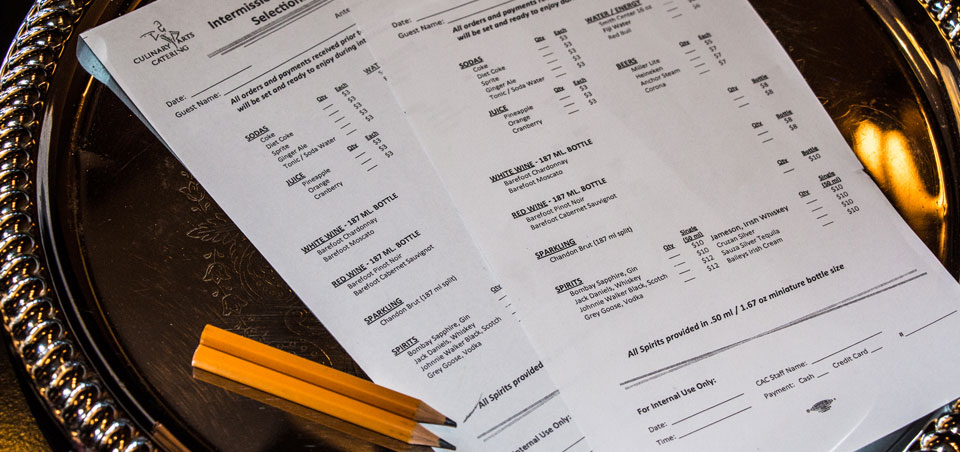 Patrons enjoying Reynolds Hall performances in the Box Tier level can enjoy a bonus to their seats: beverage service.
Outside the inner doors to box tier seats, credenzas hold order forms and pencils. The forms list the numerous soft drinks, beers, wines and spirits available for order.
Prices are listed, and entry levels for the quantity of each beverage desired.
Guests simply fill out the forms and hand them to center staff members. Orders placed before opening curtains will be delivered during intermissions. (Please note: Some productions prohibit food or beverages in Reynolds Hall during performances.)
Click here to learn more about The Smith Center's other food and beverage options, from pre-show pasta dinners to casual dining in the Mezzanine Lounge.