4/4/2019
Education and Outreach / Family Programming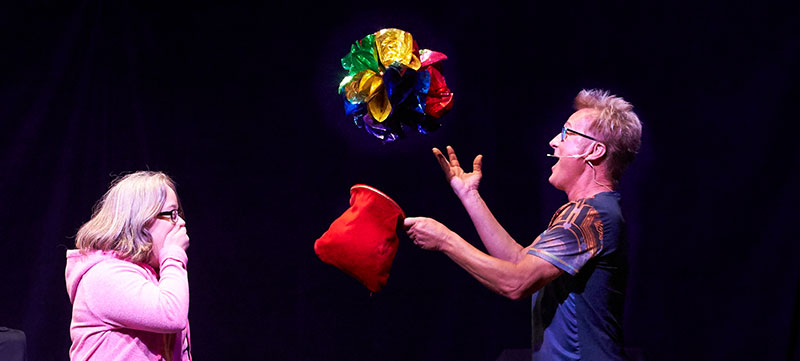 Sarah Quinn won't soon forget the reactions of her clients with disabilities during a recent visit from illusionist Kevin Spencer at Opportunity Village.
That's because Spencer, a world-renowned artist and educator The Smith Center brought to Las Vegas in March, provided more than just magic tricks.
Throughout his performances, Spencer took time to ensure every audience member could follow along and participate. He invited those with visual impairments to experience his tricks through touch.
He even taught every audience member a magic trick, to boost confidence in their own abilities.
"The audience members absolutely loved his performance," says, Quinn, manager of fine and performing arts at Opportunity Village, a nonprofit that provides supportive services for individuals with disabilities.
Of the 100 staff and clients who attended Spencer's shows at Opportunity Village, she adds, most of the individuals with disabilities had never experienced a magic show before.
"Hands instantly shot up any time he requested a volunteer," Quinn says. "They were kept smiling and laughing through the entirety of the show."
The Smith Center had strived for just this impact by presenting performances with Spencer, an award-winning illusionist and leading authority in using magic tricks for educational and therapeutic benefits.
Funded by a grant from the Nevada Arts Council, The Smith Center presented two sensory-friendly magic shows for nearly 300 people in its Troesh Studio Theater, which were designed to accommodate audiences with autism spectrum disorders and other intellectual or developmental disabilities.
The Smith Center also arranged for Spencer to conduct on-site visits for community members at Opportunity Village.
Spencer even gave two professional development workshops for 150 Southern Nevadan teachers at The Smith Center, and spent a day working with teachers from Somerset Academy of Las Vegas.
Spencer's presentations align with The Smith Center's mission as a nonprofit to make the arts accessible to all.
"The Smith Center is thrilled to present talented artists who adapt their performances for all audiences," says Candy Schneider, vice president of Education and Outreach at The Smith Center. "When community members have access to performers like Kevin Spencer, they experience how engaging and enriching the arts can be."
Healing with Magic
Specializing in the therapeutic use of magic tricks for physical and psychosocial rehabilitation, Spencer has introduced his Healing of Magic program to hospitals and rehabilitation centers worldwide.
Quinn fully embraces Spencer's philosophy of utilizing the arts as a form of therapy.
"We've seen the evidence of how the arts impact individuals we serve here every single day," she says. "It helps individuals learn new skills, build confidence and self-esteem, and recognize the value in their talents."
Everyone Included at Sensory-Friendly Shows
Rachael Grossman, a teacher at Robert Lunt Elementary in Las Vegas, admits it can be "incredibly stressful" to bring her special-needs students to events.
"I worry about how my students will behave and work to manage their behaviors the whole time," Grossman explains. "Often they do not understand (the event), or are overwhelmed by the environment."
But when The Smith Center arranged for Spencer to conduct a special in-classroom, interactive visit with her students with special needs, "I didn't feel that pressure," she says.
Sharing the Love of Theater
These shows with Kevin Spencer mark the latest of The Smith Center's ongoing presentations of sensory-friendly workshops and performances, which also include specially trained staff and designated quiet areas for audience members needing a break.
The Smith Center also recently presented a sensory-friendly performance of Broadway production "The Lion King."
Grossman, who has volunteered at sensory-friendly performances at regional and even Broadway theaters, says she fully supports The Smith Center's efforts.
"These sensory-friendly performances offer individuals with special needs the chance to experience live performances in a safe, supportive environment," she says.
Her special-needs students, some of whom also attended "The Lion King," wouldn't have many other opportunities to enjoy live theater, she adds.
"Finding something we enjoy doing is important for all of us," Grossman says.
Individuals with special needs should have the same opportunity to develop a love of the theater.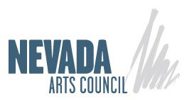 This program/project was supported, in part, by the Nevada Arts Council, a state agency, which receives support from the National Endowment for the Arts, a federal agency, and the state of Nevada.