8/14/2017
Performances and Artists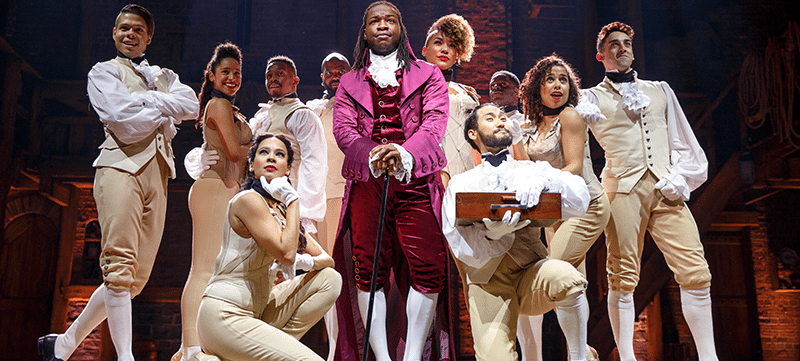 Guaranteed to be one of the most coveted tickets of our Broadway Las Vegas® Series, Hamilton: An American Musical, runs at The Smith Center for the Performing Arts from Sept. 10 - Oct. 11, 2020. Many are already asking how they can secure tickets to this musical phenomenon that has won 11 Tony Awards, a Grammy and a Pulitzer Prize.
With such high demand, The Smith Center urges individuals to be cautious of unofficial ticket sellers who might offer single tickets for the show before they actually go on sale.
Please keep in mind that our website www.TheSmithCenter.com, serves as the only official source of tickets for Smith Center shows. People can also purchase tickets by calling our box office at 702-749-2000.
Tickets for Hamilton are currently only available by subscription. 
1. Be The First to Know
With music, lyrics and book created and inspired by Lin-Manuel Miranda, the national tour of "Hamilton" is expected to sell out nationwide – including The Smith Center performances here in Las Vegas.
This comes as no surprise, as the "Hamilton" musical and cast have achieved critical acclaim and record-breaking box office success. The soundtrack is famous for its incorporation of hip-hop, rhythm and blues, pop and traditional show tunes.
Our mailing list subscribers will be the first to know when individual tickets go on sale this Spring. Sign-up today, to make sure you don't miss out!
The 2020 Broadway Las Vegas production HAMILTON was affected by the COVID-19 pandemic. Find updates here.