7/6/2016
Supporting the Arts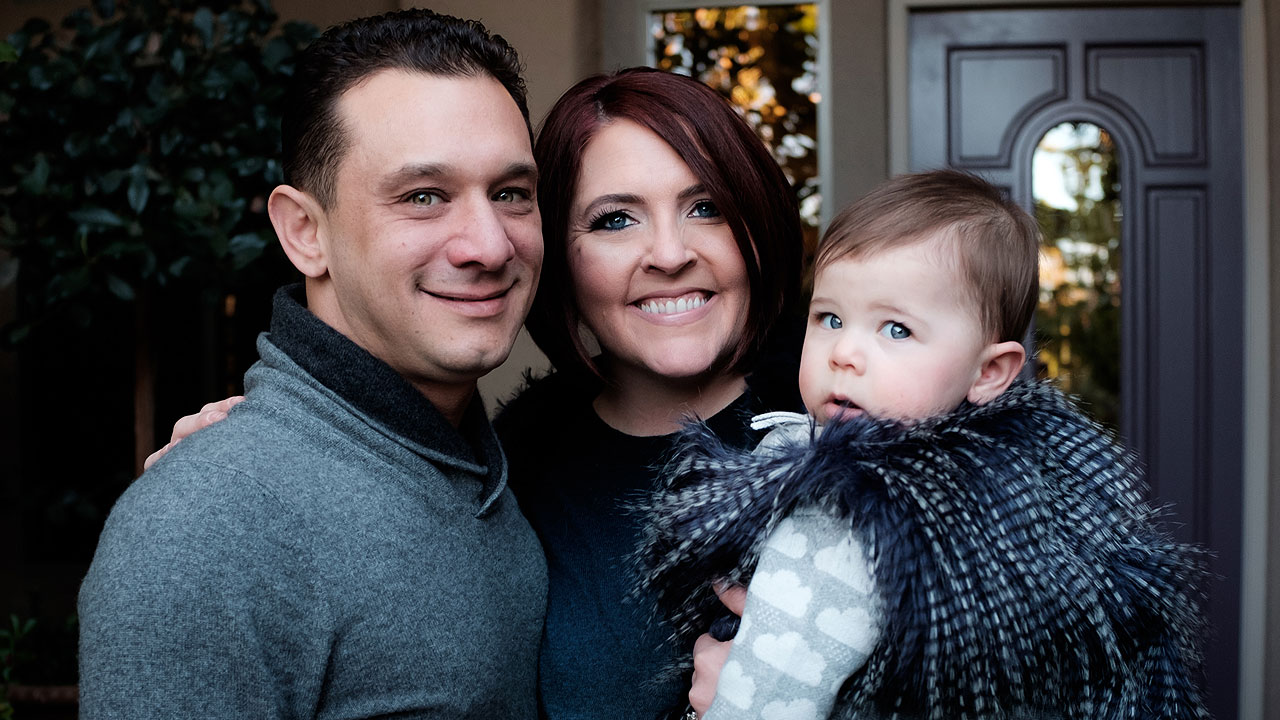 If you spend even just five minutes with Alisa Nave-Worth, you cannot help but get caught up her in boundless enthusiasm and limitless energy. She is Senior Policy Counsel and Advisor at Brownstein Hyatt Farber Shreck and is active on a number of boards and causes throughout Nevada. The Smith Center is truly lucky to have her as a part of our President's Advisory Council and tremendously grateful for her support and advocacy. She and her husband, Rob, recently welcomed their first child, Sydney and are lifelong residents of the Las Vegas valley.
Alisa, thank you! You've been a part of The Smith Center since before the doors opened – what is it about the arts that appeal to you and your family?
I was born and raised in Nevada and was taught at an early age that the arts are the cultural fabric of the community. I remember my parents taking me to see my first "Broadway Show" – Les Miserables at The Cashman Center. I am beyond thrilled that my daughter Sydney will be raised in a community where the arts have a home as beautiful as The Smith Center
We can't say CONGRATULATIONS! often enough on the birth of your daughter – will you and your husband be encouraging her in the arts as she grows up? Why do you think exposure to the arts for kids is important?
Sydney is the new love of our lives and we are overjoyed to share with her the joys of the arts. My husband Robb and I believe that instilling a love of the arts in a child is an invaluable gift and we can't wait to bring Sydney to The Smith Center. It's precisely why we invest in The Smith Center as an institution. We want to do all we can to make sure that Sydney and the children of Las Vegas have access to the arts.
We are going to be talking about Fanfare!, The Smith Center's Young Professional organization, more in the coming months. You've been instrumental in helping create that program – what is it about the connection between the arts and our city's younger leaders that appeals to you?
When I returned home to Las Vegas from law school the first philanthropy work I participated in was with another Las Vegas cultural jewel – The Las Vegas Philharmonic. They gave me the opportunity, despite my age, to become part of something greater than myself. They invested in me as a young leader and now I feel it is my responsibility to do the same for the next generation of Nevadan leaders. Fanfare is a unique opportunity for the young professional leaders in Las Vegas to get a behind the scenes understanding of The Smith Center and all that it brings to our community. It is going to be a unique opportunity to begin a lifelong relationship with the cultural heart of the valley and to become a future leader of The Smith Center.
Any shows next season you are particularly excited about?
This upcoming season of The Smith Center is the most exciting yet. But I would be lying if I didn't say that Hamilton is my jam – I can't wait! (and everyone should see something in Cabaret Jazz this season – it's an amazing experience).
For information on how to support The Smith Center, click here.
Photo Credit: Karen Wiehl