8/4/2017
Performances and Artists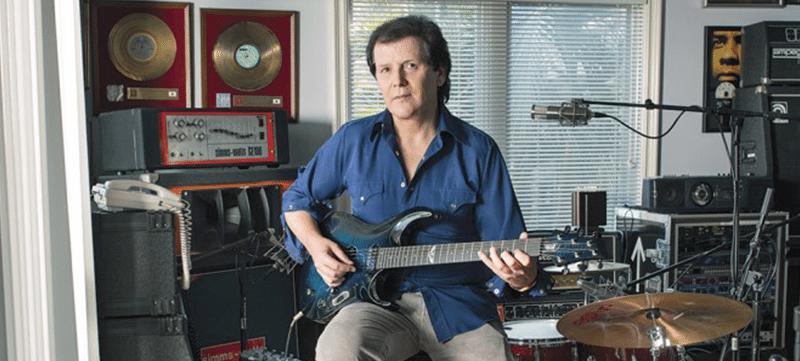 When former core members of mythic rock band YES reunited for a 2016 tour, it wasn't exactly for the sake of their art, confesses guitarist Trevor Rabin.
"To be frank, it was completely business inspired," Rabin says of initially regrouping with iconic frontman Jon Anderson and keyboardist Rick Wakeman. "It wasn't an idea from the band. The managers thought this would be a big business opportunity."
Fortunately – "the tour turned out to be good," he says with a laugh. "We found new ways of playing the old music, so it felt very fresh, very new."
This unexpected musical gelling, on top of the wild popularity of the 2016 tour, ended up sparking an all-new national tour in 2017 that hits The Smith Center stage on August 31.
This time, the tour comes all from the heart, with Anderson, Wakeman and Rabin embarking on the creation of all-new sounds.
"It's glorious," Rabin says. "There hasn't been one night we haven't gotten off stage and hugged each other and thought, 'This is like stealing, we're having so much fun.'"
Music for the Big Screen
As they discovered on their initial reunion, each artist's hiatus from the band had given them time to unearth new musical interests that lent to fresh sounds, Rabin says.
He in particular has explored an entirely different career composing more than 40 movie scores, including "National Treasure," "Remember the Titans," "Gone in 60 Seconds" and "Bad Boys II."
Rabin's early musical training is in orchestration, he explains, and film scores provided an ideal outlet for him.
"Every one has good moments and bad moments," he says of his movie scores. "When the bad moments happen, I hope the sound effects are really loud."
Rebuilding Musical Muscles
The driving purpose behind the artists' current collaboration is pursuing new music, Rabin says.
"I had no desire to go back on the road and be doing old stuff again," he says. "We are very involved in getting new stuff together."
He was thrilled to discover this was possible during the initial reunion tour, he says, especially working with Wakeman, who hadn't performed with the original band at the same time as Rabin.
"What made the reunion extremely worthwhile was Rick and I got on really well both musically and personally," Rabin says. "That's part of the reason this new tour came together."
With a focus on starting fresh, the band plans to release new songs one at a time that showcase a new conceptual style, he says.
Not using any set formulas, which Rabin has "never liked," the band hopes audiences will be open to a break from their classic hits.
"We have no business aspirations this time," Rabin says. "It really is all about the music." 
"YES Featuring Jon Anderson, Trevor Rabin and Rick Wakeman" was a part of the 2017-2018 season.