8/10/2020
Supporting the Arts / Community Impact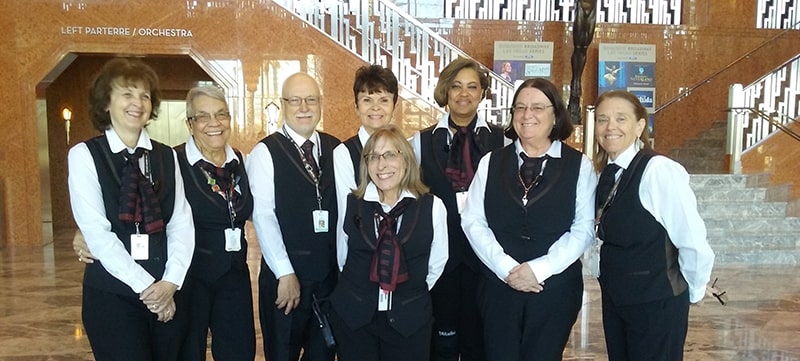 The Smith Center's stages may be dark during its temporary closure, but that hasn't stopped several of the center's veteran volunteers from helping the nonprofit maintain a highly personal touch with some of its valued donors.
Since the launch of the Road to Reopening fundraising campaign to help The Smith Center keep up with ongoing operations and prepare for its eventual reopening, a wave of new donors has stepped up to offer their support with financial contributions.
According to Carol Hollatz, director of the Annual Fund at The Smith Center, new donors always receive a formal thank-you letter from The Smith Center when they give. Now, it's more important than ever that they know just how much their support is appreciated.
"In these unprecedented times and with The Smith Center experiencing such a financial setback, our need to raise money is critical," says Hollatz. "That's why we enlisted some of our most dedicated volunteers to make follow-up personal phone calls to donors."
Finding a Willing Ear
Cheryl Hartfield, who has volunteered at The Smith Center for four years, says she has had a ball making the calls.
"I think some people, especially seniors at home, are hungry for conversation right now," Hartfield says. "Some are willing to talk for nearly an hour about everything, not just The Smith Center."
So far, the calls from Smith Center volunteers have been extremely well received. One donor asked to donate again, and another asked about becoming a Smith Center volunteer herself when the doors open again.
"After so many days of being secluded from one another, we are all looking for connection," says Kathy Healey, a volunteer at The Smith Center for the last seven years. "Talking with donors and sharing not only gratitude, but a sense of positivity, was very uplifting for both me, as well as them."
Angie Clark, another longtime volunteer at The Smith Center, says it was important for her to thank those people who are giving at a time when philanthropic support is so necessary.
"Our donors are our patrons, and our patrons are who make The Smith Center so successful," Clark says.
A Highly Anticipated Reopening
Clark added that every donor she spoke with said they can't wait for the first show, when The Smith Center reopens.
"They all would love to see us return to the arts sooner rather than later, but they know it must be done safely," says Clark.
The good news, Clark says, is that each donor she spoke with only fueled her enthusiasm for the reopening.