3/14/2018
Supporting the Arts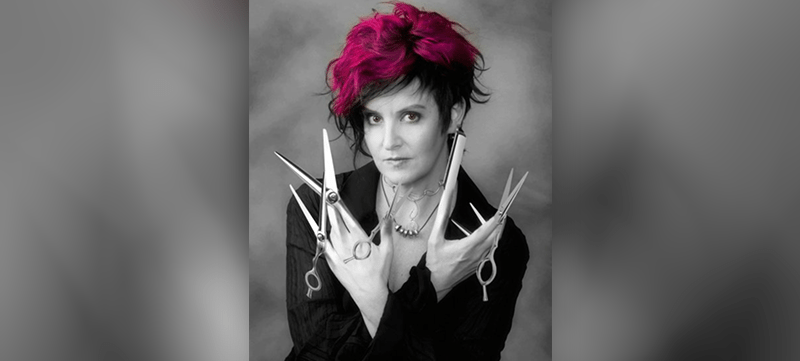 Performing Arts Stylist Supports The Smith Center with Planned Giving
Allison Bonanno might be one of the most passionate members of The Encore Society at The Smith Center, an exclusive group of donors who contribute with planned gifts.
This makes sense for the lifelong arts lover, who has provided styling services for stars like Sting and cast members of hit musicals like "Phantom – The Las Vegas Spectacular."
While preparing her estate plan, Bonanno realized she wanted to help ensure The Smith Center continues to provide arts and culture for Southern Nevada far into the future.
She also realized that planned giving could guarantee that.
"I give to The Smith Center every year, and I wanted to keep on giving after I was gone," Bonanno says. "Plans for tomorrow can't happen without thoughts and actions of today. That's my whole take on giving."
Joining The Encore Society
A resident of Las Vegas for more than 20 years, Bonanno is among a growing number of Smith Center supporters who contribute with planned gifts, such as leaving donations in a will, life insurance policy or trust.
She has discovered many benefits to this approach, including peace of mind.
"The best part is once it's done, you don't have to worry about it," she says. "You don't have to do anything else."
A Life in the Arts
Giving to The Smith Center has always remained important to Bonanno.
She purchases two subscriptions to The Smith Center's Broadway season each year, and frequents a wide variety of additional music and dance shows, including performances at Myron's Cabaret Jazz.
"The Smith Center brings culture and awareness to Southern Nevada," Bonanno says. "I want future generations to experience it. I don't want it to disappear."
It's no wonder that she feels such a close tie to the arts. Bonanno was raised in a family of arts supporters.
Plus, her stylist career has led to unforgettable opportunities for her in the performing arts.
These include prepping wigs and hair for productions at Las Vegas casinos like "Mamma Mia," "Phantom" and "Hairspray."
She has even provided stylist services for music video shoots, including Sting's "Desert Rose."
"I used to like that song, until I had to listen to it for 36 hours nonstop during the shoot," she remembers with a laugh.
No Pains with Planned Giving
To make her longtime commitment a reality, Bonanno created a trust that will donate part of her estate to The Smith Center after she is gone.
"It's actually quite easy," she says. "You can set up a trust and then still fine-tune it afterward."
Bonanno also embraces how this will allow her to live on through the students and guests who visit The Smith Center for many years to come, she adds.
"The Smith Center gives happiness to other people, and I think that's a wonderful thing," she says. "I know that my plans will carry on with my last gift for The Smith Center, and I am honored to contribute so others can enjoy it."
Learn More
To join Allison in The Encore Society or to learn about supporting The Smith Center with planned giving, email [email protected] or call 702.749.2354.