9/12/2018
Inside the Theater / Discovering The Smith Center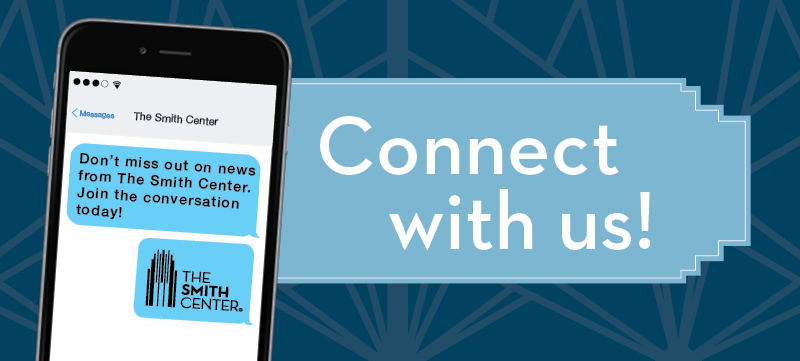 Stay in the know about the newest shows and special offers at The Smith Center! Our performing arts center just launched its all-new Text Club, allowing music, theater and dance lovers like you to enjoy easy access to top news straight from our stages to your phone.
Click here to join the Text Club and receive select text messages to your mobile phone.
You can always opt out at any time, simply by replying "STOP" to our messages.
Join the conversation today!
Members of our prior text club who would like to be included in this all-new Text Club can also click the link above to rejoin.