3/30/2015
Education and Outreach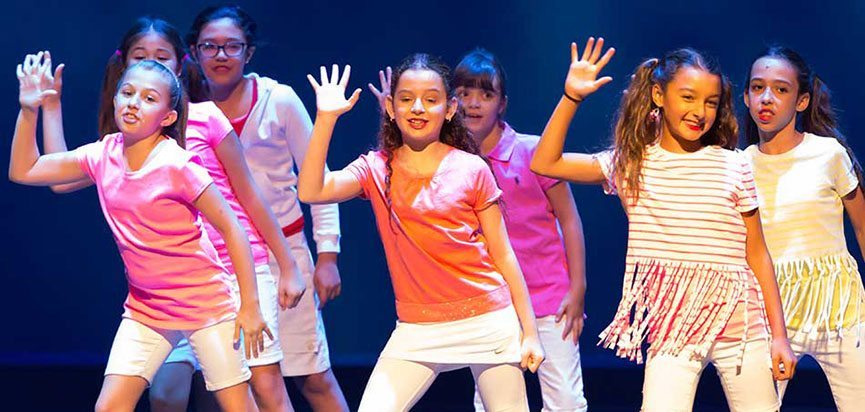 When the subject of education arises, it is common in today's increasingly computer-driven climate to hear about the need for more STEM classes (science, technology, engineering and mathematics) for American students – including Southern Nevada's school children. In an increasing number of conversations, the notion of STEAM is gaining traction, in which the arts are included and integrated.
A number of experts point out that arts education can be vital for students as they grow into adults in the workforce and marketplace.
Daniel Pink, best-selling author of "A Whole New Mind," describes the growing importance creativity will have in the workplace of the future.
"The future belongs to a very different kind of person with a very different kind of mind – creators and empathizers, pattern recognizers and meaning makers. These people – artists, inventors, designers, storytellers, caregivers, consolers, big picture thinkers – will now reap society's richest rewards and share its greatest joys," writes Pink.
This is a world where know-how blends technical skill with creative inspiration. It's a world envisioned by important movers in the economy, such as more than 1,500 global CEOs surveyed by IBM. According to the survey, these leaders agreed that "successfully navigating an increasing complex world will require creativity."
Lisa Phillips, an arts education advocate and author of "The Artistic Edge: 7 Skills Children Need to Succeed in an Increasingly Right Brain World," agrees with this mindset.
"Arts education is a necessity because creativity is an in-demand skill in today's workforce. There is so much competition in all sectors that if an organization is going to succeed they need to dominate their market, not compete," says Phillips.
"How do you do that? One of the ways is having the most creative and innovative ideas so you can stay steps ahead of the competition — think Apple."
According to Phillips, many of the lessons gained in arts education carry over into children's everyday lives.
"There are many leadership skills that are learned through the arts that have benefits far beyond the artistic skills themselves. Confidence, problem solving skills, communication skills and adaptability are just some of the skills that are learned through arts education," says Phillips.
And on a most practical level, arts education can be valuable later in life when students first enter the workforce, even in non-creative careers, adds Phillips.
"Young adults tend to look the same on paper when it comes to the job market. They have the same résumé, volunteer experience, degrees, etc., so what makes one stand out above the others? Their ability to communicate and show confidence and creativity is what will make them stand out, but they need to learn and develop those skills, just as they need to learn math and reading," says Phillips.
In keeping with these expert opinions, The Smith Center is playing a vital role in furthering arts education for children in Las Vegas and the region beyond.
"Integrating the arts across curriculum content areas as well as in-depth study in the arts provides students with opportunities to make creative connections and explore learning," says Candy Schneider, vice president of education and outreach for The Smith Center.
"Teaching in and through the arts is the goal of the education and outreach department of The Smith Center," adds Schneider." "Sharing exceptional and inspirational performing arts is the heart and soul of our programming."