6/1/2018
Broadway Las Vegas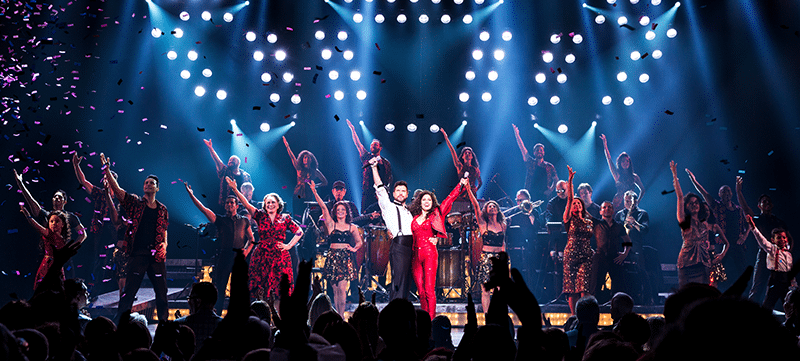 Arts Lover Shares Perks of Season Subscription
When Risa Zucker's sons asked her what she wanted for Mother's Day this year, she instantly had an answer.
"I told them, 'You can pay for my next Broadway season subscription at The Smith Center,'" she says.
Zucker's family probably wasn't surprised.
After spending most of her life in Long Island, New York regularly seeing Broadway shows, the now 13-year Las Vegas resident relies on The Smith Center for her Broadway fix.
And with a season subscription providing tickets for a year's worth of Tony-winning Broadway shows, The Smith Center easily satisfies her need.
"In New York, I was always going to see shows on Broadway. Why not take advantage of it here, where it's right under your nose at The Smith Center?" Zucker says. "It really is like they've brought Broadway to Las Vegas."
New subscriptions for The Smith Center's 2018-19 Broadway season are now on sale, starting at $203 – and those interested can call 702-749-2000.
This season features both Broadway's hottest new shows and classic revivals, including "Dear Evan Hansen," "Hello Dolly!" "Come From Away" and "Fiddler on the Roof."
Zucker says she constantly encourages other Southern Nevadans to become season ticket holders.
"I can't tell you how many people have gotten a Broadway subscription because of me," she says with a laugh. "I always tell people, 'You have to become a season ticket holder, you just have to.'"
Why Become a Season Ticket Holder
Zucker has a simple explanation for why she prods people to subscribe to The Smith Center's Broadway season.
"It's great entertainment," says Zucker, a season ticket holder since The Smith Center opened. "(Seeing a Broadway show) is so uplifting. I escape from the day, from our time period. For two or three hours, I just enjoy the atmosphere, the other people in the audience, everything."
She appreciates that a season subscription guarantees her tickets to every Broadway show of the season, at the lowest prices of the season – equally guaranteeing her a memorable night out almost every month of the year.
She also has the flexibility to change her seats before each Broadway show, or exchange her tickets for a difference performance date.
"What it offers you is a day or a night out, and it's wonderful," she says.
How Subscriptions Support The Smith Center
Many might not know that their commitment as Broadway season tickets holders also supports The Smith Center, a nonprofit organization.
This is important for Zucker, who schedules most of her outings around both The Smith Center's Broadway series and its non-Broadway music and dance shows throughout the year.
Just a few of her recent non-Broadway favorites at The Smith Center include Kristin Chenoweth, Postmodern Jukebox, ABBA Mania and Las Vegas favorite Frankie Moreno.
"It's so exciting to have a performing arts center so close. Sometimes I'm there seeing shows three times a week," Zucker says. "The Smith Center brings so much to the community. It's adding something to Southern Nevada that's worth supporting."
Photo Credit: Company of the National Tour, ON YOUR FEET! © Matthew Murphy