5/7/2015
Performances and Artists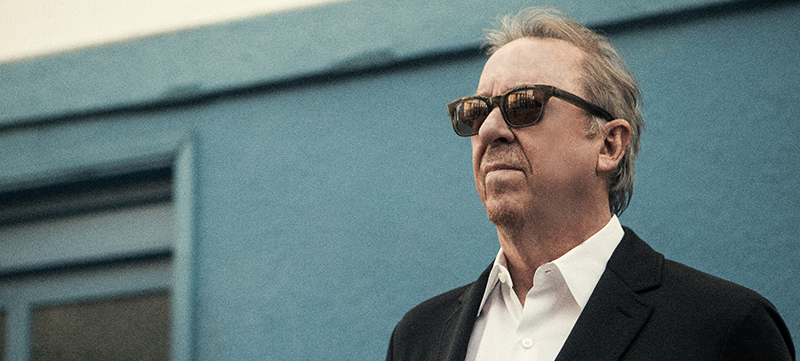 1956 was a heady time in music history. It was in the early days of rock and roll, a year that saw Elvis Presley release "Heartbreak Hotel" and James Brown score big with "Please, Please, Please." It was also when a twelve-year-old Texan – William Royce Scaggs – first learned to play the guitar.
Nicknamed the now familiar "Boz," Scaggs wasn't the only young six-string slinger in the fertile farm town of Denton on the outskirts Dallas. It was also the hometown of Steve Miller. The two played together in a band, something they'd do again in college and later in the swirling psychedelic scene of late '60s San Francisco.
Scaggs played and sang on the Steve Miller Band's first two albums. Then he released his eponymous 1969 work, Boz Scaggs, featuring the soulful backing chops of the Muscle Shoals Sound Studio players (including Duane Allman on guitar). The work displayed R&B flourishes that would define Scaggs' music in the decades to come.
It took a few years for Scaggs to find major airtime on radio or see much in record sales, but 1974's Slow Dancer signaled a distinct uptick in the performer's musical success, with the record eventually going gold. Then 1976's Silk Degrees launched his career into the stratosphere.
With a blend of pop sheen, trademark blue-eyed soul and even balladry, Silk Degreesreached #2 on the Billboard 200. Two singles, "Lido Shuffle" and "Lowdown," enjoyed significant airtime and remain classic rock staples to this day. Overall, Silk Degrees went multiple-platinum. Subsequent albums Down Two Then Left and Middle Man achieved platinum status, too.
Scaggs' work made it to the big screen in 1980 with the single "Look What You've Done to Me," which appeared on the popular Urban Cowboy soundtrack.
In 1988, Scaggs' Other Roads contained the single "Heart of Mine," which rose to #3 on the Adult Contemporary charts.
In recent years, Scaggs has delved deep into R&B territory, including his 2013 release, Memphis. A Fool to Care adds a big dose of New Orleans jazziness into his repertoire. The album includes the Latin-flavored "Last Tango on 16th Street," Al Green's "Full of Fire" and the Band's "Whispering Pines." 
Scaggs' newest album, Out of the Blue, was nominated for a Grammy Award and will be featured at his upcoming performance at The Smith Center
A Sip of Scaggs
While many Las Vegans are familiar with Boz Scaggs' musical endeavors, it might come as a surprise that he also owns a successful vineyard in Napa Valley.
Certified organic by the state of California, Scaggs Vineyard offers Mt. Veeder Montage, a blend of Mourvedre, Grenache, Syrah and Counoise grapes.
It's only fitting for an artist-turned-vintner who wrote the lyrics "The dark wine, the warm gaze / An otherworldly spell conspired to amaze."
Boz Scaggs "Out of the Blues Tour" takes the stage June 12, 2021 at The Smith Center. Find ticket information here.