1/31/2018
Supporting the Arts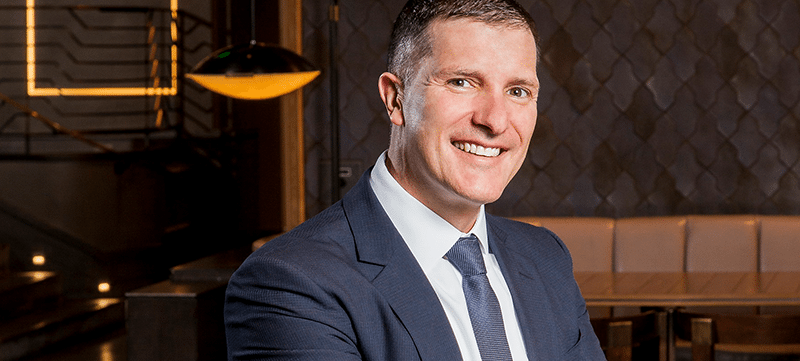 Support from community partners such as The Cosmopolitan of Las Vegas make it possible for The Smith Center to put on special events like its Heart of Education Awards, honoring outstanding teachers in Clark County. Check out our interview below with Daniel Espino, chief people officer of The Cosmopolitan, about how this company supports the arts, new technologies and more in Southern Nevada.
The Cosmopolitan of Las Vegas has gone through many changes since opening. Can you discuss some of these?
The Cosmopolitan of Las Vegas opened in the heart of The Strip in December 2010 and remains the newest construction on Las Vegas Boulevard. The property's evolution over the past two years has spanned the entire resort, with new capital investments that have brought hot new dining concepts, a freshly renovated casino, expansive new luxury penthouses and refreshed guest rooms as well as cutting-edge technological enhancements to better serve guest needs.
What do these technologies include?
One of the most innovative tech offerings we've rolled out is in the form of a sassy chat bot named Rose. Rose is essentially a digital concierge with a whole lot of personality, who can tackle everything from general guest requests, such as assisting with towels and restaurant reservations, to providing art tours, special offers and even engaging in games – think two truths and a lie.
Can you speak about how your hotel and resort has often made the arts a priority?
One of the standout elements that makes The Cosmopolitan of Las Vegas unique is our love for the arts. From world-renowned artists to providing an exposure platform for local talent, we are committed to incorporating art into our guests' experience. Our art collection ranges from contemporary graffiti in the parking garages to more refined collections in our high-end gaming areas and room product, digital lobby columns, oversized art installations throughout the property's common areas and beyond.
The Cosmopolitan serves as a major supporter of The Smith Center's third-annual Heart of Education Awards, honoring outstanding teachers. Why did The Cosmopolitan want to help support this event?
The Cosmopolitan has always considered education and student enrichment to be one of our top community priorities. Teachers are the unsung heroes within education and their tireless commitment is what inspires students to be the innovators of tomorrow. We are proud to support the teachers who are impacting the lives and futures of these students and our community.
Why does The Cosmopolitan feel it's worthwhile to support The Smith Center for the Performing Arts?
The Smith Center for the Performing Arts is a wonderful asset to our Las Vegas community. Not only does The Smith Center provide a venue for first-class entertainment to be enjoyed locally, but the educational opportunities offered to the local youth will help inspire an appreciation of the arts for the next generation.