6/24/2018
Supporting the Arts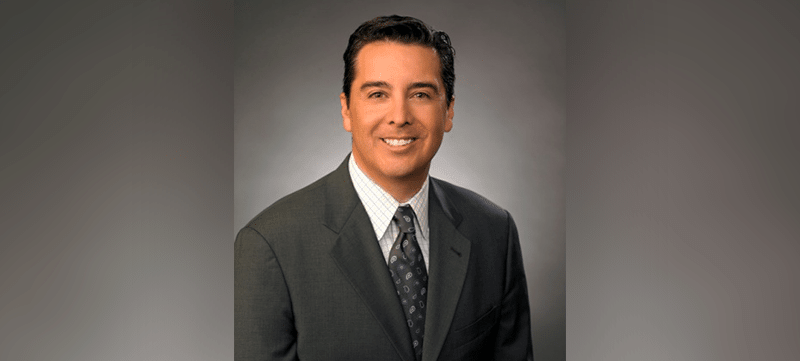 Bank of America has provided tremendous contributions to The Smith Center, including grant support that helped our nonprofit provide arts education experiences for over 125,000 Southern Nevada students.
But many in the Las Vegas Valley might not realize how widespread Bank of America's impact has been in our community, including playing an important role with Las Vegas' early gaming industry.
Learn more about Bank of America and its impactful efforts in our interview below with Dan Giraldo, market manager with the company.
Can you discuss Bank of America's history in Southern Nevada, and how it has evolved through the years?
We have a rich history here in Las Vegas, spanning more than 50 years. 
Before the name of Bank of America, we were Valley Bank. Valley Bank was born in 1968, the result of a merger between the Bank of Reno and Bank of Las Vegas. This is important, as this bank was the first to loan to a Las Vegas casino operator, thus launching the long road to the gaming industry's legitimization.
The chairman of Bank of Las Vegas was Nate Mack, but by the time the merger occurred for Valley Bank, two of the most powerful men in the organization were Jerome Mack (Nate's son) and E. Parry Thomas.
Under the leadership of Thomas and Mack, Valley Bank continued the tradition of loaning to casino operators, including Howard Hughes and Bob Stupak. 
We now have more than 50 banking centers throughout the valley, more than 1,500 employees, a national call center housed in Las Vegas, and we helped launch the state's first pro sports teams — financing T-Mobile Arena and the new Raiders Stadium.
Tell us about the many ways Bank of America offers community support in the Las Vegas Valley.
Last year alone, we partnered with more than 45 organizations, providing over $2 million dollars to promote responsible homeownership, support job creation, fight hunger and help with basic human needs.
Our associates are also helping lead Bank of America's effort to deliver on our strategy and bring our purpose to life — making financial lives better. Our employees contributed over $64,000 to the local charitable organizations of their choice last year and this figure was matched by the bank.
We know that making a difference is not just about funding — it is also about giving our time. That's why our employees in Nevada volunteered more than 12,000 hours with local organizations last year. A unique benefit the company offers is two hours of paid time off each week to volunteer and give back to the community.
Bank of America even has events in Southern Nevada where company leaders — yourself included — distribute over a dozen grants in person to community nonprofits such as The Smith Center. What is this day like for you, and why take this approach? 
Our grant delivery days are among my favorite days of the year. We have two grant cycles each year. Specifically, we focus on pathways to economic mobility — by addressing issues of workforce development and education, basic needs and community development — in order to create a thriving Southern Nevada community.
These grants are part of our commitment to responsible growth. We invest in the communities we serve through nonprofit partnerships that address complex societal challenges.
Our grant deliveries are a chance to visit our community partners and see the great work that they do for our community each and every day. Not only do I get to see the work they do firsthand, but our local executives and associates join me, so they are able to learn and see this all firsthand, too.
Why is it important to Bank of America to support The Smith Center and the performing arts in Southern Nevada?
Arts matter. They help economies thrive, help individuals connect with one another and make communities that much stronger. We see our investment in The Smith Center as an investment in Southern Nevada in so many ways.
Additionally, any trip to The Smith Center is simply incredible. It's such a draw for locals as well as visitors to the greater valley who want a taste of all our community has to offer. The Smith Center brings many of us together in so many ways.