6/18/2015
Discovering The Smith Center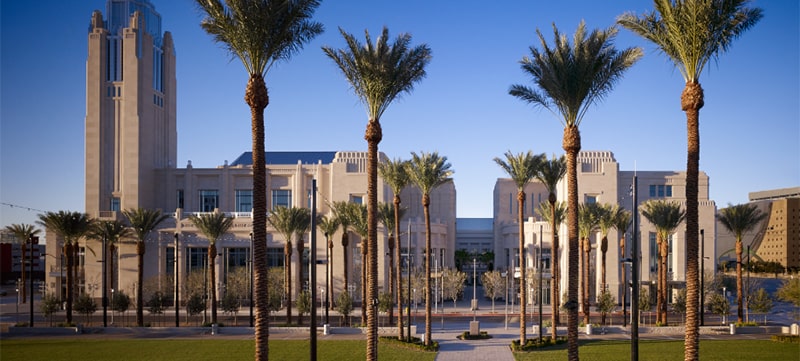 Las Vegas' inevitable triple-digit weather has arrived, but did you know The Smith Center's façade is not just cool looking, that it was designed with physical coolness in mind?
Visitors to The Smith Center can see that architect David M. Schwarz took architectural design cues from Hoover Dam. However, Schwarz also used the local desert landscape as inspiration, choosing Indiana limestone for the exterior and different color marbles for the interior. All add grandeur, elegance and will stand the test of time, but they also are reminiscent of the sandier hues of the region. In the video below, Schwarz explains how the colors reflect the Nevada desert and how the limestone is literally his coolest choice.
If you'd like to see more of Schwarz's design elements, The Smith Center offers complimentary public tours on Wednesdays and Saturdays at 10:30 a.m. More information and registration is available here.
Fun fact – Schwarz has designed other performing arts centers beyond The Smith Center including Bass Performance Hall, Severance Hall and Schermerhorn Symphony Center, but he is also known in Las Vegas as the architectural designer of Caesars Entertainment's open-air retail, dining, and entertainment corridor, LINQ.