8/28/2017
Performances and Artists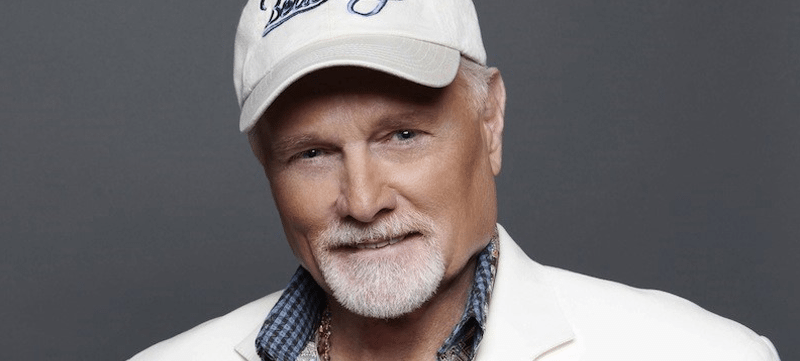 Every year seems to hit another major anniversary for The Beach Boys, Mike Love says.
Last year alone marked 50 years since the release of groundbreaking album "Pet Sounds," and 2017 heralds the 50th anniversary of album "Wild Honey" that Love penned with his cousin Brian Wilson.
"We're an anniversaries band, I guess," says Love, co-founder of the original group, with a chuckle.
While these technically serve as the motivation for the band's current global tour, The Beach Boys have never truly left the stage.
The band's music lives on with a longevity rarely experienced in the music industry, with the group still selling out concerts in more countries than Love can remember.
"If the demand weren't there, we wouldn't be doing this," Love says. "Those hits we did originally in the '60s have formed the foundation of what has been a very long and successful career of touring."
Becoming The Beach Boys
The band never anticipated this lasting success when it started out decades ago.
"We were just in the midst of recording albums and putting them out," Love says. "Little did we know those songs would resonate worldwide."
He adds that forming The Beach Boys was "just natural" for himself and Wilson, who grew up just a few miles apart.
"Music was a huge part of growing up. The family hobby was to get together and sing harmonies," Love says, adding that he and Wilson were largely influenced by the impressive harmonies of group The Four Freshmen. "So what happened is this family hobby became a lasting profession."
All-American Band
Love attributes The Beach Boys' success to two things.
First, the band's complex harmonies that few other artists have applied to rock 'n' roll.
"We didn't see it as a risk," he says. "We just felt it was a great arrangement."
Beyond that, the band's songs celebrate national past-times that translate into pure Americana.
"Our music was originally inspired by the environment in which we grew up in Southern California," Love says. "How did we get to the beach? In our cars. Maybe you'd take your girlfriend on a surfin' safari. We also incorporated all of these environmental things like school dances and football games."
Exposure to New Generations
Love remains constantly amazed by the multiple generations attending each Beach Boys concert.
"We're talking grandparents, their children and their children's children," he says. "It's truly remarkable how many successive generations enjoy The Beach Boys."
He thanks TV and films for this …As well as actor John Stamos. Myriad TV and film soundtracks feature Beach Boys songs, keeping them relevant. The '80s show "Full House," still enjoying reruns, showcased many Beach Boys cameos and new songs, largely because of the band's close friend Stamos.
"The exposure on 'Full House' really reinforced our presence," Love says.
Even with the excitement of TV appearances and global travels, The Beach Boys feel most at home at The Smith Center, Love notes.
"At performing arts centers, we can do just about any type of music we want to do, from the subtlest ballads to up-tempo, fun songs," he says. "The Smith Center is the perfect place to see The Beach Boys."
The Beach Boys most recently performed at The Smith Center as a part of the 2018-2019 season.