11/15/2016
Community Impact / Broadway Las Vegas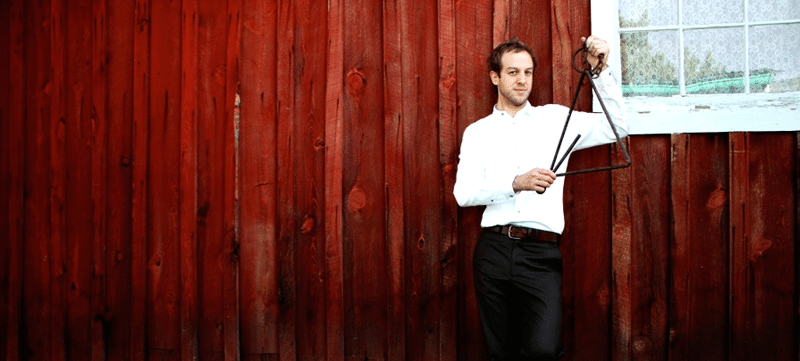 Next time you see a Broadway Series show at The Smith Center, keep an ear open for a pounding timpani or a tinkling wind chime – or even a flapping monkey wing.
There's a chance that Las Vegas resident and percussionist virtuoso Alex Stopa is behind that sound.
With a vast career that has included performing with artists around the world and even on "Jimmy Kimmel Live," Stopa is one of top-tier Las Vegas musicians regularly tapped to perform in the orchestra pits of touring Broadway shows running at The Smith Center.
This means learning a production's music just a month in advance, and often not rehearsing with a show's orchestra until mere hours before opening night, Stopa says.
The job definitely poses some challenges, he admits.
"Even within one week of the same show, every (performance) will be different," the native Australian says. "You have to go with the flow and be ready to change things on a whim, depending on what the conductors wants. That's what makes it interesting."
After playing in the orchestra pit for "Sound of Music" this August, Stopa just received the music he will perform in "Irving Berlin's White Christmas," running at The Smith Center from November 22 to 27.
Most people can probably guess the top percussion instrument he will be playing.
"There's a lot of sleigh bells. It's not a Christmas show without sleigh bells," he says with a chuckle.
Jumping in to perform in a two-hour live show takes preparation, he says. In addition to practicing, he reviews audio recordings of the score, which shows typically provide.
"Sometimes shows send me a video of the person conducting (the orchestra pit), which is really helpful to see what to expect," he says.
He must also provide his own instruments for each production. These usually include standard percussive instruments such as kettledrums, tubular bells and a xylophone.
Stopa typically loads the instruments into a U-haul and transports them to The Smith Center the day before opening night, he says.
"If you think about it, musicians like violinists and trumpet players have to bring their own instruments, so it's the same for (percussionists)," he says.
Some productions also have percussion instruments made specifically for the show.
For instance, the musical "Wicked" provided its own "bird flapper" instruments, imitating the sound of flapping wings for the flying monkeys.
"Things like the bird flappers I don't know until I show up. I had to figure out what to do to get the best sound," Stopa says. "There are always curveballs thrown at you, but again, it keeps it interesting."
"Wicked" remains one of his favorite shows, he adds, because of its robust percussion part.
His instruments for the show included sea-shell wind chimes, seed-pod rattles, a Tibetan goat bell and a special wand played when spells were cast on stage.
"I had literally 360 degrees of percussion all around me, and I had a wrack system of suspended instruments in the air over my head," he says. "That was a challenge and a lot of fun."
Stopa, who originally moved to Las Vegas from Australia to pursue his masters and doctorate degrees at the University of Nevada, Las Vegas, performs at many other venues in town, including Strip shows.
He has also performed with the Las Vegas Philharmonic at The Smith Center, plays regularly for the Composers Showcase in Cabaret Jazz, and even performed in with Idina Menzel in Reynolds Hall.
It helps that he often performs with other freelance musician in town, including his wife Angela Chan, a pianist he met in the orchestra pit for "Phantom – The Las Vegas Spectacular" at The Venetian.
Also often teaching and composing, Stopa looks forward to performing in ongoing shows at The Smith Center.
"I'm thankful for all of the opportunities I've had so far," he says. "I hope they keep coming."