10/19/2018
Performances and Artists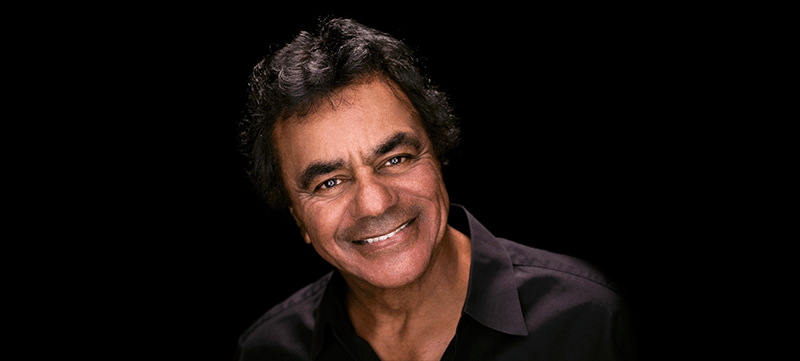 If you think Johnny Mathis looks trim on stage, mention it to him.
He loves to hear it.
"It's nice when people tell you, 'You look really great. How old are you, 98? You look great for 98," he says with a chuckle. "You never get tired of hearing that."
While he isn't 98, the pop legend is in the midst of his 60th-Anniversary Concert Tour. Continuing to perform at his age requires energy, motivation and stamina, he concedes.
Mathis has the key to all three, he says: Exercise.
That's why the vocalist known for hits such as "Chances Are" and "Wonderful! Wonderful!" exercises for an hour and 10 minutes, five days a week, including cycling, stretching and weightlifting. On top of that, he pencils in golf games two or three times a week.
This regimen has been working for him for a solid 25 years.
"In my situation, it's mandatory," Mathis says, adding that he even exercises prior to concerts to get the blood flowing in his vocal chords.
He's certain that audiences are "more attentive" if they appreciate how a performer looks.
"It's a lonely vigil," the 81-year-old acknowledges of rising at 4 a.m. to hit the gym by 6. "You have to find any kind of motivation you can."
Athleticism has long been part of Mathis' life. In 1956, he was even invited to attend the Olympic team trials after he set the high jump record at San Francisco State University.
The same week he was supposed to leave, however, he was offered a recording contract with Columbia Records.
Choosing music over muscle, he signed a 5-year contract. The decision would lead to him recording 80 original albums and earning 50 hits on the Billboard Adult Contemporary charts.
"It was kind of a bittersweet situation, but I went to New York and met extraordinary people who have been part of my life ever since," he says. "I wonder about (the decision) sometimes, but that's about all."
After all Mathis has accomplished, he is winding down his touring, he says. He chooses his performances carefully, considering the toll they will take not just on himself, but on band members he has toured with for decades.
He looks forward to singing at The Smith Center, he says, because he enjoys the complex and its proximity to his California home.
"The venue is absolutely spectacular and situations like that are absolutely ideal," he says. "I love going to Europe, but that's a big deal and involves a lot of preparation. I would say once a year we have the energy to go to Europe."
His audiences know what to expect from him. Although Mathis has witnessed dramatic changes in musical genres over his several-decade career, that hasn't influenced his own style.
"I can only sing a certain way," he says. "But the kind of music I've sung over the years has been kind of universal, so I haven't had many problems getting work."
He intends to keep singing as long as he can, he adds. That all comes down to luck, he says…  And exercise.
"The most important thing is motivation, and you get that by whether you feel good or not," he says.