1/12/2018
Community Impact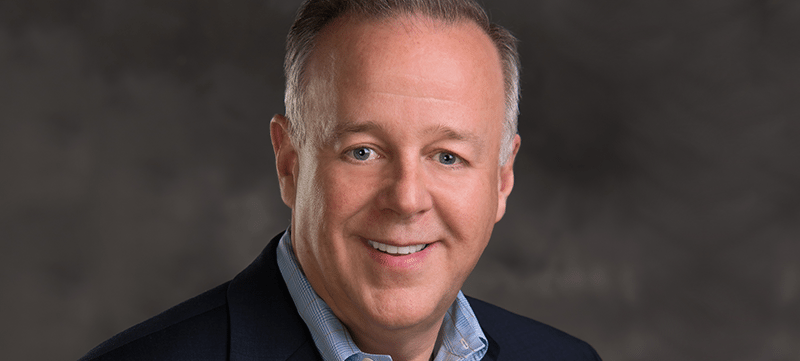 Cirque du Soleil Executive Promotes the Arts on Smith Center Board
When Smith Center board member Jerry Nadal saw "Mystère" at Treasure Island more than 20 years ago, he had no idea he was glimpsing his future.
Little did he know that four years later, Cirque du Soleil would offer him the company manager position with its "Alegria" show in Biloxi, Mississippi, an opportunity that would lead him to tour across several continents and eventually oversee development of "KA" at the MGM Grand.
Continuing a rapid climb up the Cirque du Soleil ladder, Nadal now serves as senior vice president, overseeing all of the entertainment company's residency shows worldwide.
This includes its seven productions in Las Vegas with 1,500 employees, plus numerous shows spanning Broadway in New York City to Berlin, Germany to Hangzhou, China. 
Nadal directly ties his work with entertaining millions to his strong passion for the performing arts – a mission he has upheld as a steadfast supporter of The Smith Center, including his arranging for Cirque du Soleil to contribute as a Founder to the center's creation.
Nadal shared insights with The Smith Center below on his incredible career and the arts scene in Las Vegas.
What goes into developing new Cirque du Soleil shows?
You always want to be on the cutting edge and do things that are different. With several branded shows in Las Vegas, we work really hard not to repeat ourselves.
We add a dance component or ask "what's the storyline?" or partner with different organizations to use their intellectual property to tell a story, like The Beatles or a star like Criss Angel.
What's your favorite Cirque du Soleil show?
Here in Vegas, I would say "Zumanity," because it was so different for us working with more of an adult-themed show and the challenges that presented.
It's been cool to watch the different elements in the show for 14 years. You can use it as a cultural barometer of the changing attitudes — what people used to complain about or that people used to walk out on now gets applause. 
How has Cirque du Soleil helped promote the arts in Las Vegas?
We've certainly contributed to the growth of the artistic community in Vegas. A lot of people we've brought into the city over the years have wanted to stay.
A perfect example is Richard Oberacker, the conductor for "KA." He wrote the music for musical "Bandstand" that's now on Broadway, and a lot of those songs were featured in the Composers Showcase (highlighting the work of Las Vegas talent) at Myron's Cabaret Jazz at The Smith Center.
What do you think of Las Vegas' changing arts scene, especially with the opening of The Smith Center?
I remember as The Smith Center was being built, people I knew in the touring industry were asking, "What are you thinking? A performing arts center in Las Vegas? There's no way you can support a Broadway series." And then we blew people away with the subscription base we got right away.
We've always said Las Vegas is the city of entertainment. I think that as the city continues to grow and you look at all of our offerings, particularly The Smith Center, that to me is an indisputable fact.