5/8/2019
Performances and Artists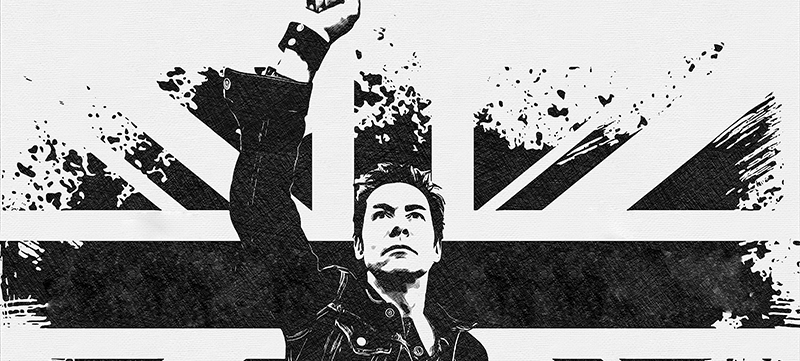 An Electrifying Tribute to Queen
Brody Dolyniuk doesn't exaggerate when he says Queen music served as the soundtrack of his youth.
Growing up in the '70s and '80s, Dolyniuk absorbed the vocal bravado of Freddie Mercury on the radio and MTV, and chanted "We Will Rock You" at every sporting event he attended.
"I have a special affinity for Queen and Freddie's style," he says.
So it's only fitting that Dolyniuk — a favorite Vegas entertainer, acclaimed for his electrifying concerts celebrating music icons like Elton John, Led Zeppelin and Pink Floyd — will deliver an explosive homage to Queen in his anticipated, new show "The Magic of Queen" on June 1.
Backed by a five-piece band of musicians with decades of recording and touring experience, Dolyniuk will showcase Queen's megahits like "Bohemian Rhapsody" and "We Are the Champions," as well as lesser-known gems.
All of this will be delivered against a backdrop of dazzling visual effects, he adds.
"My goal is that (the show) brings multiple generations together. Luckily, Queen's catalogue has already done that," Dolyniuk says. "I hope to see smiles, singing, clapping, dancing in their seats, and maybe even a few tears of joy."
Matching Mercury's Vocals
Few singers can legitimately claim a close match to Mercury's superhuman vocal range — but Dolyniuk stands among them.
Even Bret Havens, acclaimed film-score composer, hailed of Dolyniuk: "Clearly, there will never be another Freddie Mercury, but close your eyes and listen to Brody and you're going to get something very close."
While Dolyniuk emphasizes he is no Mercury impersonator, he admits he's always had an innate ability to match the vocals of songs he overheard, with people often asking how he did it.
This includes belting Mercury's soaring falsetto.
"I do have a similarity to his voice," Dolyniuk says. "That's enough for me. To give the audience a taste of what they came to hear, but the approach is that of a fan perspective. There will never be another Freddie."
A Kind of Magic
The show will also embrace Queen's energizing performance style.
"There's a certain theatrical nature about (Queen and Mercury's style)," Dolyniuk says. "I feel it brings that side out of me."
That's why his concert will feature a mesmerizing combination of large-scale video projections, lighting effects, lasers and fog, he says.
"I usually try to cram as much visual excitement into the production as possible," Dolyniuk says. "But first and foremost, it's a killer band performing these iconic songs at a full-concert volume."
Two Legacies Combine
Dolyniuk feels no surprise that Queen's music has remained so popular through the decades, even without the help of Oscar-winning 2018 biopic "Bohemian Rhapsody."
He points to how Queen truly stood alone, without being defined by one musical genre.
The group's gifted members each contributed to writing infectious melodies spanning rock, pop, disco, jazz "and everything in between," Dolyniuk says.
"At the end of the day, it's just well-crafted songs and melodies, and that transcends genres," he says. "Good songwriting stands the test of time, way beyond hype, glitz and even technique."
Dolyniuk knows something about legacies, as he has built a strong one in Las Vegas.
He performed as the founder and frontman of popular cover band Yellow Brick Road for 15 years, and has repeatedly packed Reynolds Hall with his Symphonic Rock Shows combining classic rock with classical instruments.
His latest triumphs include showstopping tribute concerts at The Smith Center honoring the music of Led Zeppelin and Pink Floyd.
Celebrating the music and style of Queen was inevitable, he says. He vows a performance audience won't soon forget.
"Whether you've been a fan since the '70s, or heard 'Bohemian Rhapsody' for the first time in 'Wayne's World,' or just learned about (the band) from the recent movie, or have no idea who or what Queen is, come (to the show)," Dolyniuk says. "You're going to love this."
"The Magic of Queen Featuring Brody Dolyniuk" was a part of the 2018-2019 season.