6/25/2018
Performances and Artists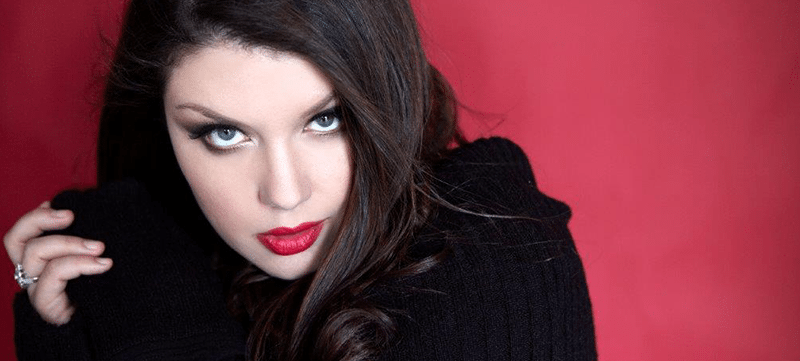 Glittering Vocals and Original Artistry
Two-time Grammy nominated jazz vocalist Jane Monheit has melted hearts worldwide with her honeyed vocals, collaborating with top artists like Michael Bublé, and through it all she's thrown herself into maintaining her artistic integrity. This includes shrugging off the confines of the music industry by releasing an album on her own label, Emerald City Records, and balancing family and career by touring with both her husband and their young son.
Making her highly anticipated return to Myron's Cabaret Jazz on September 7 and 8, Monheit opens up about her bold career choices below.
1. You've released an impressive 10 albums, the latest on your own record label. Can you discuss how important creative control is for you, and your approach with recording your music?
There's no specific approach, really… It tends to be different every time, but it all comes down to recording the songs that drive you the craziest at that time. It has to be heartfelt and honest, and there has to be creative control; otherwise, it's pointless.
These songs, the Great American Songbook, have been recorded thousands of times, and all of those recordings are better than anything I'll ever do. My versions had better be honest, at the very least! I'd be so unhappy if I were someone's musical puppet. I'd feel like a liar.
2. I understand you perform often with your husband, drummer Rick Montalbano, and that you have even toured with your young son. What is it like performing on the road with family?
It's awesome! I mean, how great is that? Every show was date night and my kid, before he started school (we homeschooled until third grade) got to see the world. We don't get to have this as often now that we're no longer homeschoolers, but when we do, it's amazing.
3. With your strong focus on juggling family and performing, do you consider yourself a role model?
I don't think I'm a role model for anyone. All moms (and dads) figure it out as we go. And we all work. It's not a thing there's a secret formula for, none of us are heroes, competing is negative and pointless — you love your kid and you do your job and it all comes together, somehow.
4. Speaking of family, your parents were both musical, with your mother a singer and your father a banjo and guitar player. What kind of influence did this have on you?
It was everything! I heard constant music. Jazz, musical theater, bluegrass, singer/songwriters… My parents were excellent teachers. Now I want them to listen to me about music, but they usually don't!
5. What can audiences expect at your upcoming show in Las Vegas?
I'm not positive, but I'm thinking about doing my By Request show (performing fans' tune requests). It's been really fun in other cities.
I seriously love The Smith Center. It's honestly one of my favorite places to play on the planet!
Jane Monheit performed at Myron's Cabaret Jazz in September of 2018.