6/19/2020
Inside the Theater / Discovering The Smith Center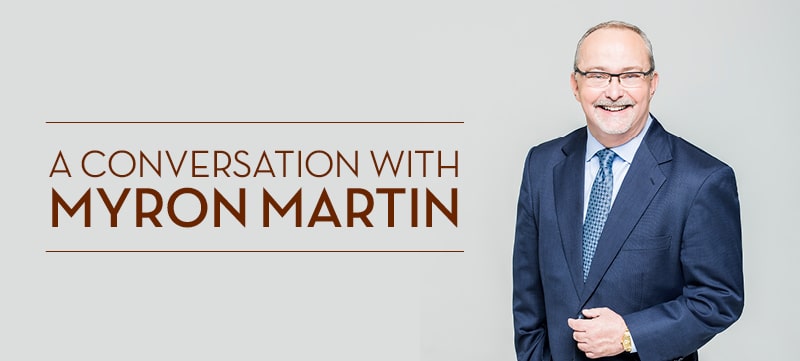 Many Southern Nevadans eagerly look forward to experiencing music, theater and dance shows again at The Smith Center – but reopening a performing arts center during a pandemic poses many challenges.

As casinos and other destinations in Las Vegas reopen, Smith Center President and CEO Myron Martin explains some of the challenges that are preventing The Smith Center from reopening anytime soon.
Why is The Smith Center still closed?
Live performances with large audiences such as concerts and theater performances are still not allowed to reopen according to Governor Sisolak's multi-phase reopening plan for the state. The Smith Center is simply following government advice and will continue to do so in order to ensure the safety of the community.
We would love to see The Smith Center reopen sooner than later. Why can't you just space the seats and tables farther apart and have fewer people in the audience?
Spacing seats and tables farther apart isn't financially feasible. If you have to space people six feet apart, then you have to block out two rows and space out seating in the third row. You continue blocking off the next two rows, and so on, you end up with just 25 percent capacity. Depending on the type of show it is, we may need to fill as much as 75% of the seats in order to break even and not lose money. We could raise tickets prices, but this goes against our mission of making the live performing arts accessible to all.
Say that you could find a way to make social distancing work for some types of shows. Wouldn't you want to do that, so that you could start presenting performances again?
That's the other half of the problem, and it may be even more important. Social distancing just doesn't translate well in a theater environment. We all know the real joy and magic of theater comes from being surrounded by people and having a shared experience. When you're at the theater, you laugh and notice that everyone around you is laughing. You cry and realize you're not alone. The transformative power of live theater is what makes it so special.
How quickly can The Smith Center start presenting shows, once you know you can reopen safely?
Our ability to reopen will be dictated by government advice, which may require a vaccine, but it is also important to note that The Smith Center's reopening is contingent on touring shows returning to the road. These shows require an enormous amount of planning and logistics as producers have to route performances from city to city. Show productions will also want to know that audiences will have the confidence to return to the theater before they get back on the road, and that will take time as well.
As we wait this dark period out, what is The Smith Center doing now to prepare for the time when it can welcome people back?
In addition to navigating the complexities of rescheduling hundreds of performances, we're developing a comprehensive reopening plan that includes facility and service enhancements to make our center safe. From the purchase of state-of-the-art, electrostatic sprayers to keep the building sanitized to the development of a paperless ticket system to protect our patrons, we have a lot of work to do.
Did you plan for the kind of expense that it will take The Smith Center to adapt and reopen?
Like so many other nonprofit organizations, we didn't have a contingency plan for the pandemic. While we've taken significant cost-cutting measures, including the furloughing of the majority of our staff, we still have operational expenses to maintain the center and prepare it for the day we can reopen. With nearly $5 million in lost ticket revenue from the cancellation or postponement of as many as 300 performances, we're going to need all the support we can get from the community.
To help support The Smith Center's Road to Reopening, click here.